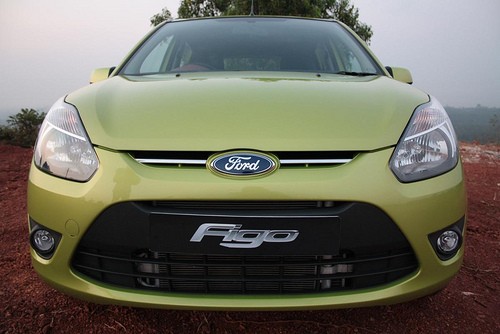 The Ford Figo could be priced to take out the Suzuki Swift
Goa On Wheels is reporting Ford will launch the new Figo in the 1st week of February in India. Ford's latest offering is good to drive and has huge volume of boot space. The Figo is powered by either a 1.2-liter Duratec engine or 1.4-liter Duratorq engine that is used on the Fiesta.
The Figo relies on an older platform and shares common parts with other Fords in the Indian lineup. What this means to the customer is competitive pricing and better reliability.
We'll bring you the second part of the test drive in the next two days where we'll discuss the ride quality, engine, gearbox and handling. Stay tuned.
Ford Figo Image Gallery
if you're unable to view the image slideshow above, head directly to the Ford Figo Image Gallery to see the images
Source - Goa On Wheels