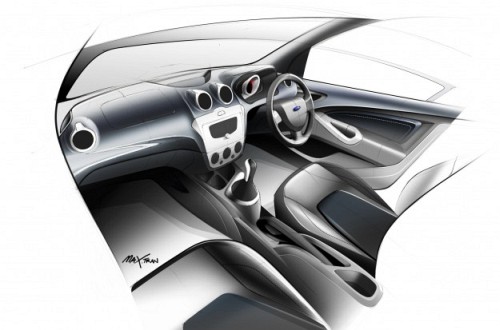 Ford continues to silence critics as bookings for its small car Figo surpassed 34,000 bookings, 25 weeks after its introduction.
What has led to this number? We think it's Ford's tried and tested 1.4-liter diesel engine. The mill is powerful and fuel efficient at the same time. The Figo offers good boot space and the man piloting it isn't put to sleep driving it.
More than anything else, Ford has stuck to its philosophy of offering driver-focused cars. Much like the Mondeo and Fiesta, the Figo's a driver's car and the driver's seat is a place to be in. Many companies in India, in this segment and segments higher choose to believe the rear seats is where the attendance is called out of, but not Ford.
Ford India President and Managing Director Michael Boneham -
The Figo phenomenon continues, and in addition to strong sales in India, we are excited about the opportunity to export this success to other markets around the world
There's only one thing that the Figo misses out - a high-revving 1.6 liter petrol engine with white racing stripes, alloy wheels, stiffened suspension and sports seats.
Ford, can you check that box next year?