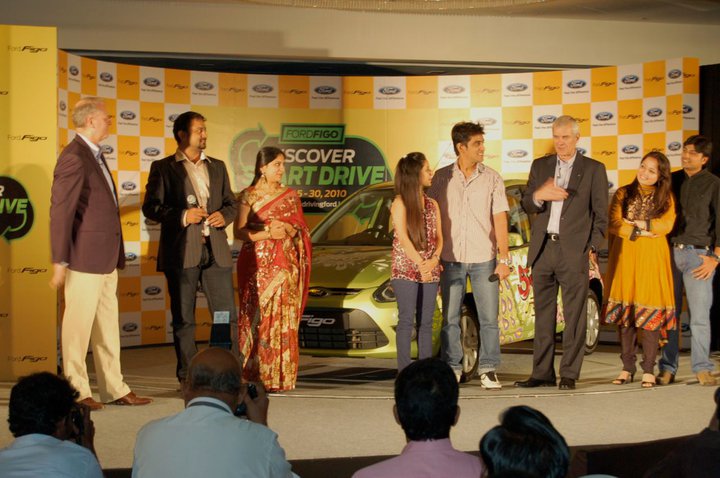 If you were wondering where our updates were, I have to tell you that I just got back from Ford's event to celebrate sales of 50,000 Figos in India, here in Chennai.
Instead of announcing a special edition or offering free accessories and discounts, Ford hosted a special drive by picking four couples through a competition on their facebook page. They drove from Chandigarh to Chennai and many of them, going by their excitement, have fallen in love with the Figo.
The 50,000th Figo was decorated by artist Rob (remember his creativity on Pogo?) and it has been auctioned for 20 lakh rupees. The money Ford raised will be transferred to neighboring schools in Chengalpet to develop their infrastructure.
Only one of the couples were Ford owners. Ford picked the couples based on the character "Sandeep" which the Figo was designed around. The Figo has reached 50,000 units, second only to a Maruti Suzuki product in the history of Indian automobiles. In the last six months, Figo has remained in the ten best selling cars.
Michael Boneham, president and managing director, Ford India -
The Discover Smart Drive has helped us connect and thank consumers across India. The Figo has achieved outstanding results.
Ford will export the Figo to 48 nations next year. They aren't willing to share the countries except for like North Africa and United Arab Emirates. Ford isn't interested in talking about what the eight products are that will hit India by the middle of this decade though we had it figured recently.