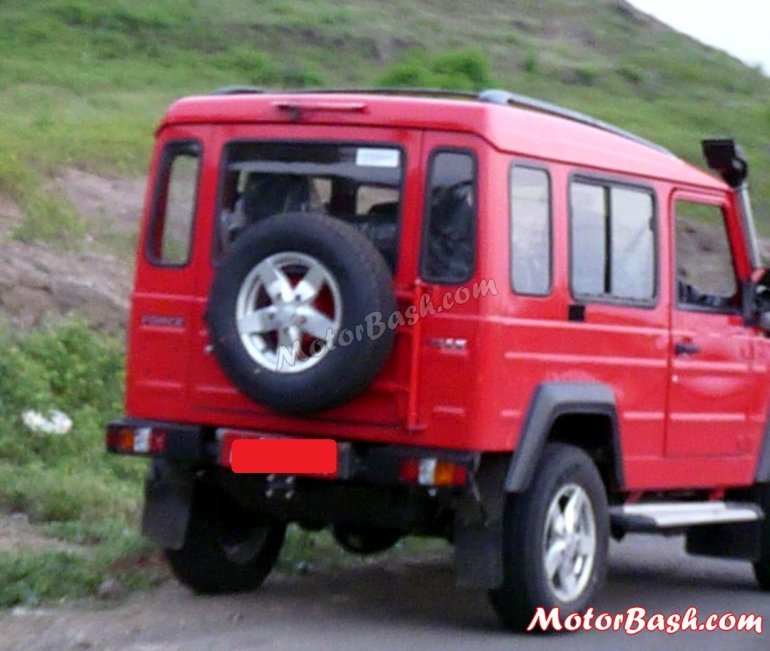 We've been following with Force Motors' upcoming offering, Gurkha, since the first wave of speculation hit the web last year. Plans to re-introduce the Bolero challenger was reported sometime back in July 2012.
Subsequently, we've seen a lot of spy images of the car while it was tested and an informal launch date of February 15 was also being speculated.
Today we can confirm a few details about the still-to-be-launched Trax Gurkha. Our source (who refers to himself as 'Skyline') has confirmed to us that the Gurkha will indeed be launched on February 15 at the Delhi Commercial Auto Show.
The new Gurkha will be available in BS3 variant only, at least initially. The Mercedes sourced engine will deliver 82bhp and a 5-speed manual transmission will be the only gearbox available. Power will be sent to all four wheels.
The new Gurkha sports a redesigned front fascia with the indicators mounted on the bonnet of the car, giving it a Mercedes G Wagen like appearance. The off-roader's looks will be complete with the use of plastic dressing and 245/70 16-inch wheels, narrates our source.
The new Gurkha will also have changes to the interior. Most notably, it will come with dual-tone cabin.
The new Gurkha will compete with the likes of the Mahindra Bolero, although with the lack of a BS4 variant, the Gurkha will not be sold in the major metropolitan cities.
Force Motors plans to sell around 5,000-7,000 personal vehicles annually and this includes new variants of the Force One SUV and the new Gurkha.