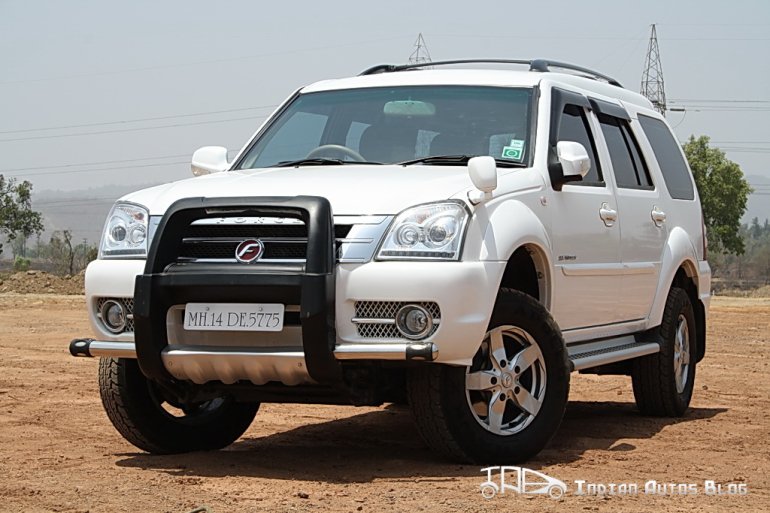 Force Motors has achieved just 50% of the projected sales numbers for the Force One SUV which is their maiden attempt at cracking the personal vehicle segment.
The Pune based manufacturer aspired to sell 4,000 units of their SUV in the first year but managed only around 2,000 units. Nevertheless the company is planning to invest around Rs. 1,000 crore in operations, new products, a new paint shop and modern equipment to arm themselves to make a full fledged attempt at highly competitive Indian premium UV segment.
On the sales performance of the Force One, Mr. Prasan Firodia, Managing Director of the company told Business Stadard that, "When we started, we had a target of selling 4,000 units; we have reached only 50% of that. Is it satisfactory? Definitely not, but given the fact that everything is new, it has been quiet exciting."
Force Motors currently has 25 personal car dealerships across the country which retail the Force Once SUV. The company plans to double its presence by next year and to expand its product portfolio to sustain the private car business.
Force Motors is expected to launch two new variants of the Force One SUV - one entry level low cost variant which we spied earlier and a high end variant possibly with 4x4 system - by February 2013.
The next product to come out of the Force Motors stable is the Gurkha SUV which will make its comeback after a three year sabbatical. The Gurkha which is widely considered as one of the most capable off roaders is expected to make use of hardware from the Force One and is due for launch by the end of next year.
The third vehicle will be the premium MPV based on the Mercedes Viano which is also being tested in India. The car will be made under license from Mercedes including the body, engine and gearbox and will be positioned to rival Toyota Innova and Tata Aria.
With more investment, a new facility in Pithampur, expanded dealer network and new product offerings, Force Motors is hoping to sell around 5,000 to 7,000 personal vehicles in the next financial year.
[Source: Business-standard.com]