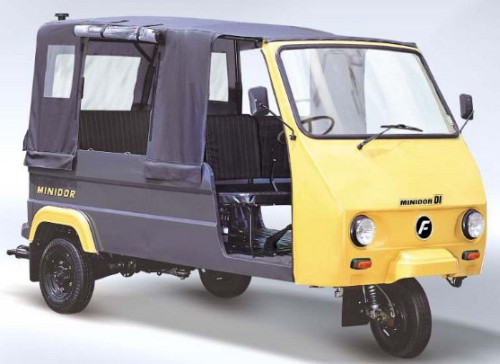 By Ragav Ramesh
One of the most popular auto-rickshaws, the Force Minidor, which has been a well-known name in the three wheeler circles for years now, has met its end. The vehicle that was a monopoly for years, also called as 'tum-tum' or 'share auto' at some parts of the country will end after 15 years of existence.
Force motors (erstwhile Bajaj Tempo) chairman Mr. Firodia confirmed this to the reporters yesterday. He further added that this definitely is not an exit from the three wheeler segment, since Force motors only gave a name to this segment decades ago.
So, to make their shift and investment focus to other platforms and to mark a strong footprint there, Force motors have decided to put a halt to its Minidor and start focusing on their bigger plans of launching it's inter city coaches and SUV vehicle.