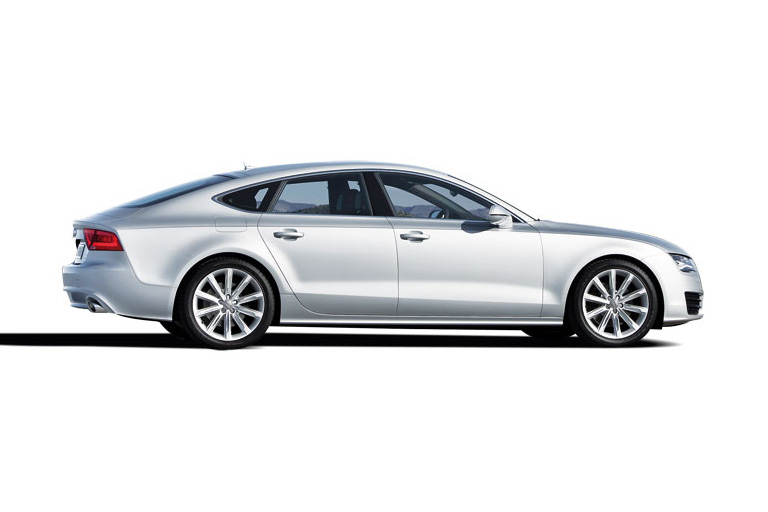 Back in December 2009, Audi India confirmed to Autocar magazine that the A7 luxury sedan-coupe (?) will be launched in 2011 in India. The Audi A7, as its name suggests, is positioned above the A6. The A7 Sportback concept car was also shown at the Audi stall in Auto Expo 2010.
The competition for the A7 will be in the form of the Mercedes Benz CLS and BMW 5 Series GT. The vehicle will be positioned between the A6 and A8 in the Audi model portfolio. The next generation A8 will also be launched in India during the following months.
The A7 is a very different Audi. It is said that this model is more of style than practicality.
The design of the production A7 is very true to the concept car that debuted at the 2009 Detroit Show. When it comes to India next year, the A7 will be offered with both diesel and gasoline V6 engines including the new 3.0-liter TSI unit making close to 300hp. Audi's Quattro all-wheel drive system and S-tronic dual clutch transmissions will be standard.
Engine options for Audi A7 -
- Supercharged 3.0-liter V6 with 272 PS (200 kW)
- 4.2 liter V8 with 377 PS (277 kW)
- 3.0-liter TDI with 253 PS (184 kW)
- 4.2 liter TDI with 355 PS (258 kW).
Could the A7 be priced between 55 and 70 lakh rupees?
2011 Audi A7 Image Gallery