The first batch of the Tata Tigor EV has rolled out of the company's manufacturing facility in Sanand, Gujarat. The electric variant of the Tigor is being manufactured for Energy Efficiency Services Ltd (EESL), an entity under the Ministry of Power.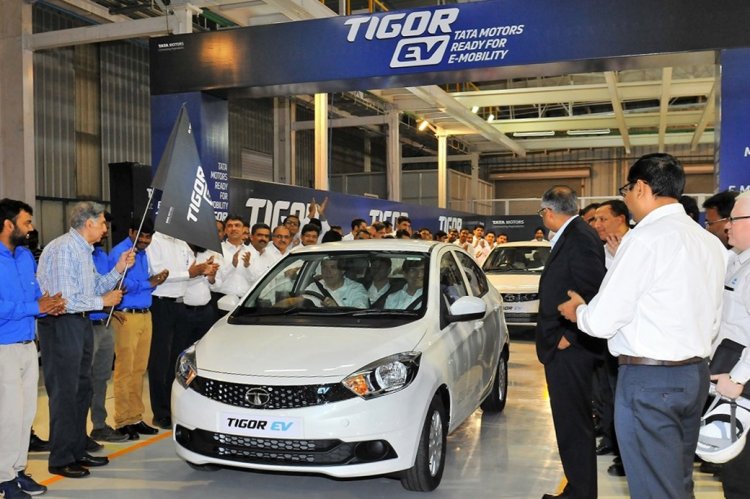 Speaking about the roll out of the first batch of Tata Tigor EVs, Mr. Guenter Butschek, CEO & MD, Tata Motors said
It is indeed a momentous occasion for us as we have shown an exemplary teamwork spirit to overcome all challenges in delivering this project. I also recognize the invaluable contribution made by Electra EV as part of this team. With Tigor EV, we have begun our journey in boosting e-mobility and offering a full range of electric vehicles to the Indian customers. This tender has effectively paved way for connecting our aspirations in the e-mobility space with the vision of the Government.
In September 2017, Tata Motors won the tender of supplying 10,000 electric vehicles to EESL. For phase 1, Tata Motors is required to deliver 250 Tigor EVs, followed by an additional 100 cars thereafter.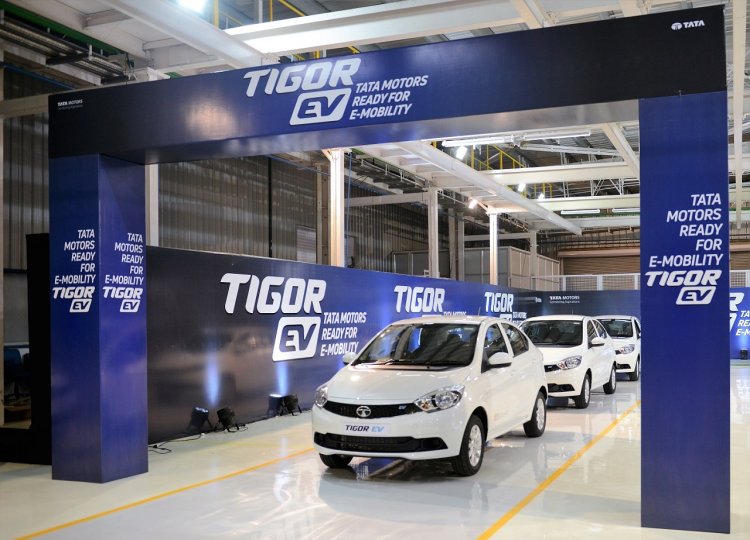 Also Read - Tata Tigor EV being considered for private car buyers
The specifications of the electric drivetrain have not been revealed officially. However, a leaked document that surfaced last month revealed that there's a 29.8 kW (39.95 hp) electric motor in the Tata Tigor EV. The electric drive systems have been developed and supplied by Electra EV. The same company is also supplying electric powertrains for the Tata Nano-based Jayem Neo.