Here is a little exercise that you can do for fun. Just catch any tom, dick or harry on the street and ask him what do you know about Ferrari? And 10 out of 10 times he/she would say "I would like to own one!"
The weird part is that 9 out of that 10 times, the person would have never ever even seen an actually Ferrari but he would still want one. Such is the charm of the word 'FERRARI'. For a layman it conjures up images of a red car sitting on top of the sportscar world with a crown on its head.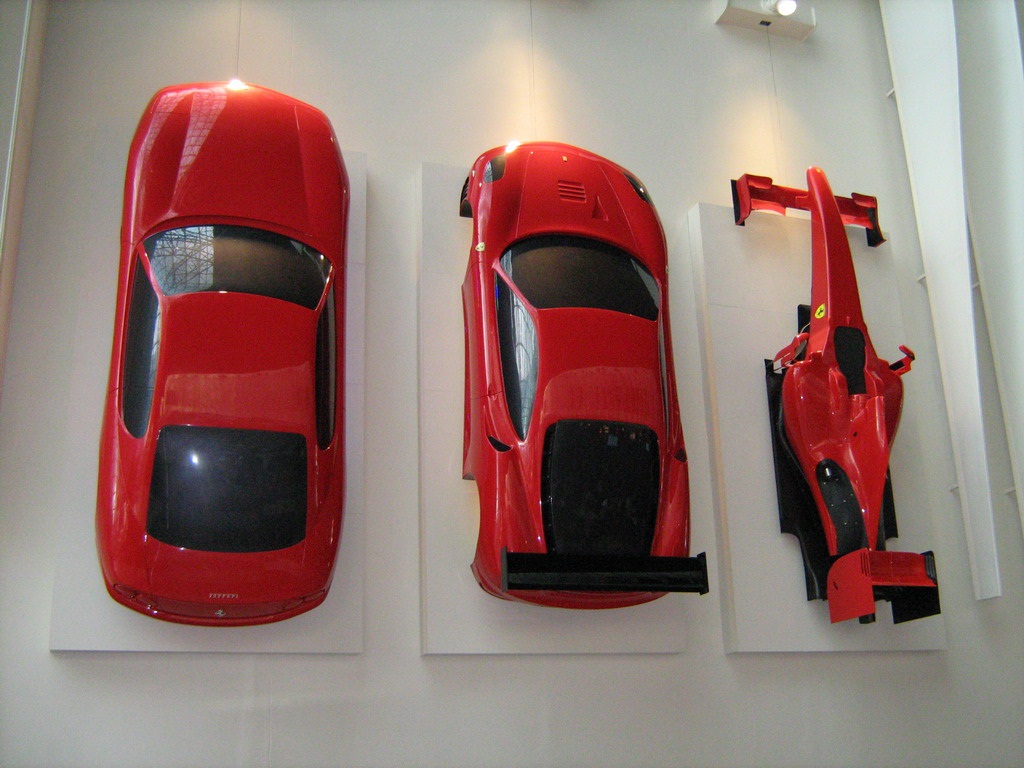 For a thorough petrolhead, it brings images of a young racing driver who sacrificed his entire life to create the greatest Formula 1 team of all time. FERRARI – a word synonymous to speed, heritage, passion and victory. So you can imaging how chuffed we were when we got the chance to visit (what can only be defined as) Petrolhead Nirvana – Ferrari World Abu Dhabi – A one of its kind theme park dedicated to the glorious heritage of Ferrari.
Under development for over 5 years, Ferrari World finally opened its gate to visitors on Oct 28, 2010. This mammoth 2,200,000 sq ft theme park is a joint venture between the Italian car maker and Aldar Properties and is situated just next to Yas Marina Circuit where the epic battle for the world championship took place last year.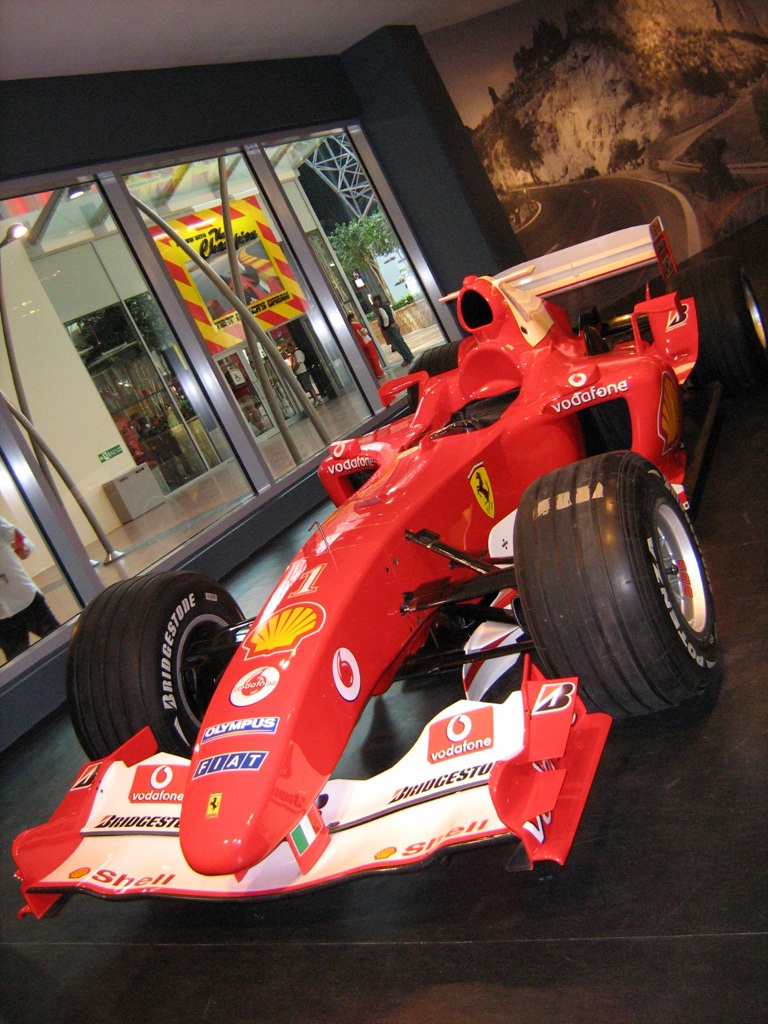 The moment you enter the park you can feast your eyes on an actually Ferrari F1 car kept at the entrance. Get a little further and you see a selection of latest Ferrari road cars including the 599, the California and the absolutely stunning (and my current favorite) - the 458 Italia. When you have a look at the Italia, you truly do go weak in your knees. This car is the epitome of car design. It is menacing to look at; every curve, every angle is as sharp as a samurai's sword.
But the Italia is not the best car that you will see in the park……oh no….that title goes to the majestic, the superlative, the most primeval Supercar (and to put it better in statistical numbers) – The fastest production of its time – The Ferrari F40. This is the first car to have its entire body made of carbon fiber. All the current light-weight supercars - the Pagani Huayra, the Koenigsegg CCX, etc find their roots to this very car.
It is so lightweight that there are only 11 pieces in the whole of the body work. Some even argue that this is the best Ferrari ever made and I am certainly one of them. But what I miss the most about this car is that HUGE spoiler. Car design has evolved a lot over the years and no designer these days would even think of putting such a garish spoiler on the top of his creation. We are never going to see these ostentatiously brash 1980's supercars ever in the future owing to government regulations, fuel crisis, economy and other such boring reasons.
The Ferrari world – keeping up to its name - also houses the fastest roller-coaster in the World a.k.a Formula Rossa. It has a top speed of 240 kilometers per hour (150 mph) and it reaches there in a mind boggling 4.9 seconds. You need to have guts made of pig iron to keep your food down.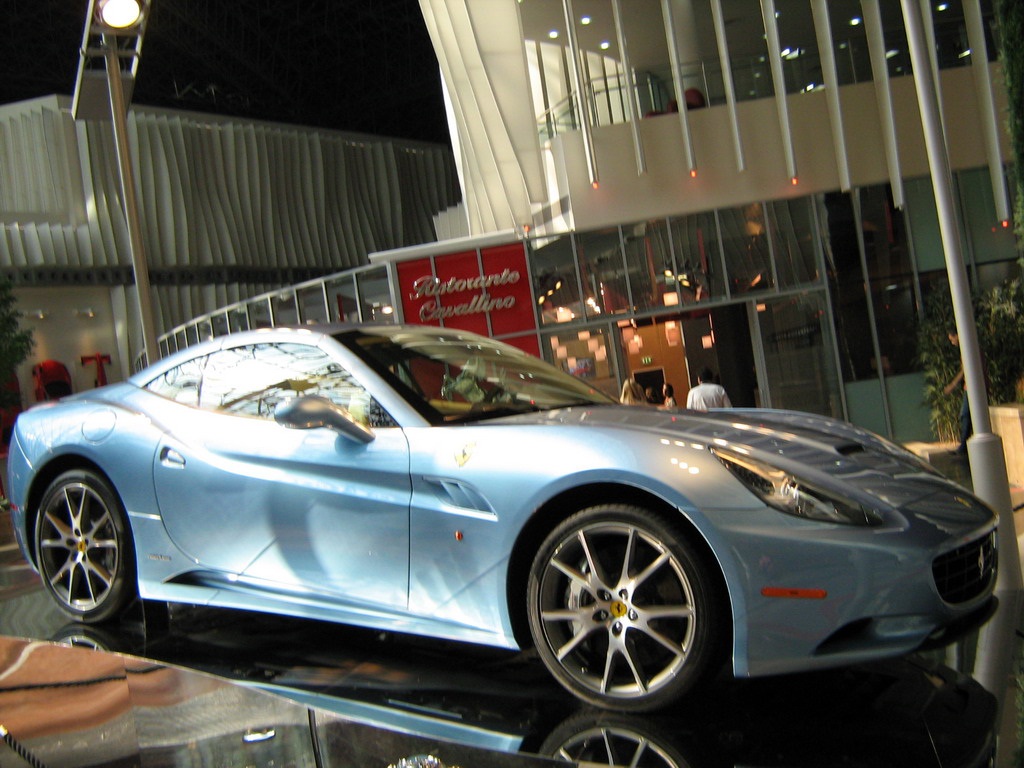 The theme park also has a theater which shows how motor racing took place in the early days of Targa Florio when there was no big money, no technology, no glamor; just men with a passion of cars and a desire to win.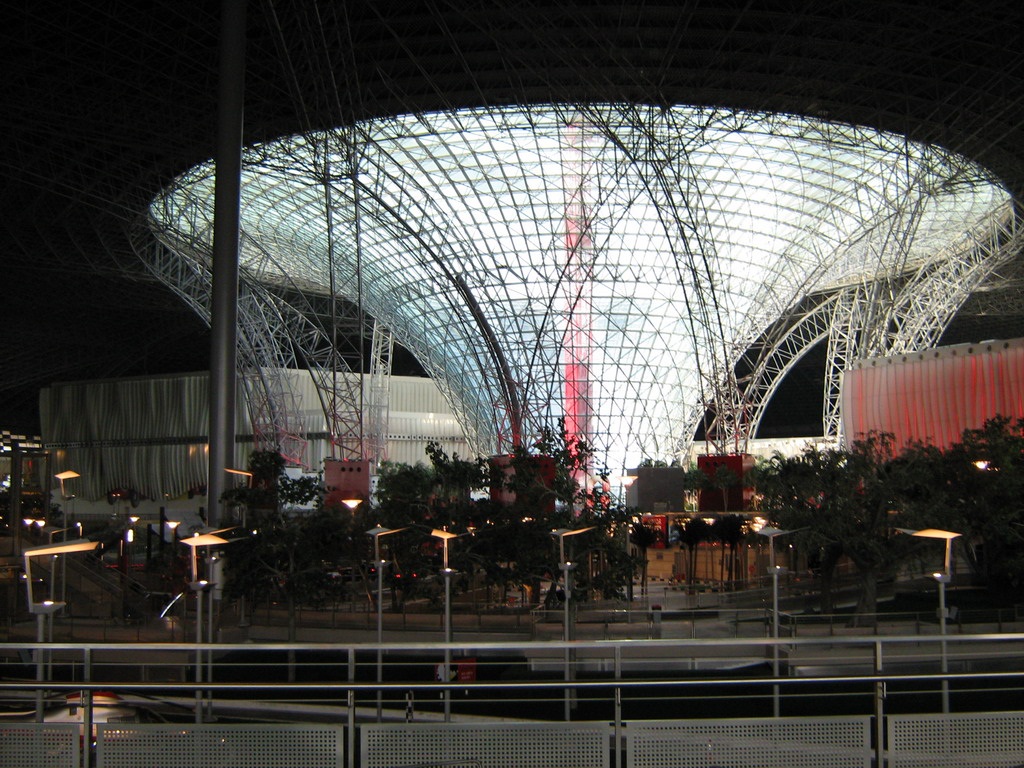 The experience of visiting such a place is truly one of its kind. So obviously we had to share it with you. Have a look at the pics and tell us what you think!
Ferrari World Abu Dhabi Image Gallery