Ferrari has released an official teaser image of the F70 supercar through its online magazine.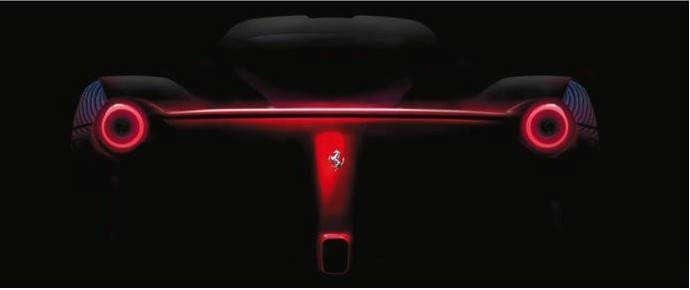 The Ferrari F70 has lots of expectations on its shoulders since it is touted to be the spiritual successor of the legendary Ferrari Enzo. There are lots of speculations about the supercar's specifications but the Marenello based scarlet outfit has done a very good job of keeping the things under the wraps so far.
Ferrari has been conducting private parties across different countries to lure the potential buyers and a teaser of the car's front had leaked during one such party in Beijing. Now, Ferrari has officially released which shows the rear of the car.
The Ferrari F70 looks like a proper purpose built race car with a distinct roof and wheel arches that don't blend into each other as in a conventional road car. Other prominent design characteristics are the single rectangular exhaust and the trademark circular tail lamp illumination.
If you observe closely, you can notice a longitudinal depression in the middle of the roof which is there for aerodynamic reasons. Overall, the the F70 is expected to be as close as a Ferrari road car can get to a track car.
The Ferrari F70 is expected to be unveiled at either the Detroit Auto Show next month or at the Geneva Motor Show in March 2013.
[Source: Facebook page of Worldcarfans]