According to CAR magazine, Ferrari is developing not one, but two derivatives of its hybrid supercar, the LaFerrari, which are expected on the market next year.
Following the footsteps of the Ferrari FXX, one of the cars will be the highly anticipated track-only LaFerrari XX, which is rumoured to produce an eye watering 1,050 bhp from its 6.0-liter V12 engine and HY-KERS combo, helping it sprint from 0-100kmph in less than 3.0 seconds.
CAR magazine learns from insiders that only 30 examples will be built, and only the elite Ferrari clients will have a chance to book it. It would be interesting to see how the LaFerrari XX (or whatever they end up calling it) will stack up against McLaren's upcoming track monster, the P1 GTR.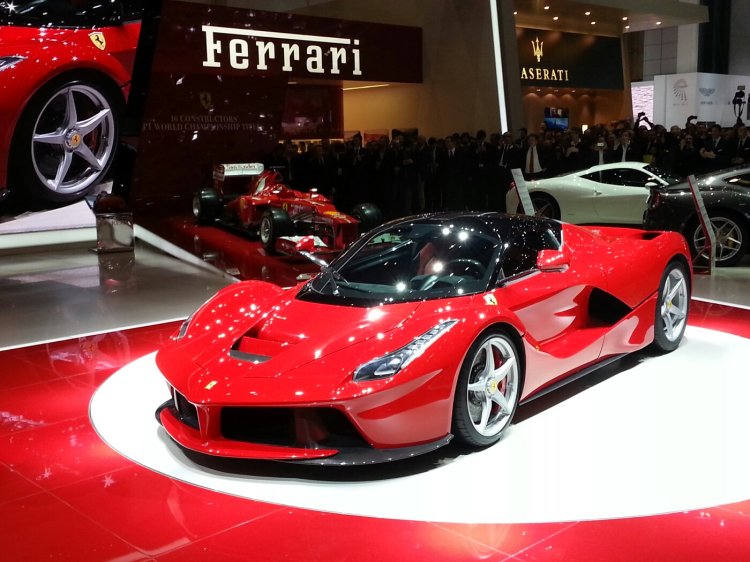 The other car in question is, surprisingly, the LaFerrari "Spider" convertible variant. Insiders suggest that the open top version of the 963 bhp hypercar will have a short incubation period. The composite carbon-fibre tub of the LaFerrari is so stiff that removing the roof will not affect the chassis strength and rigidity of the LaFerrari Spider, making the re-engineering process less time consuming.
With no more than 50 examples planned, the Spider variant will be much rarer than the standard LaFerrari.
If that's not disheartening, the price is; it's rumoured to cost twice as much as the $1.2million LaFerrari. But the fact that the sonorous V12 engine is enjoyed better without the roof and its exclusivity might tempt rich clients to take the offer.
[Source - CarMagazine.co.uk]