Ferrari's Enzo successor, the F70, is one of the most eagerly anticipated supercars to hit the road next year.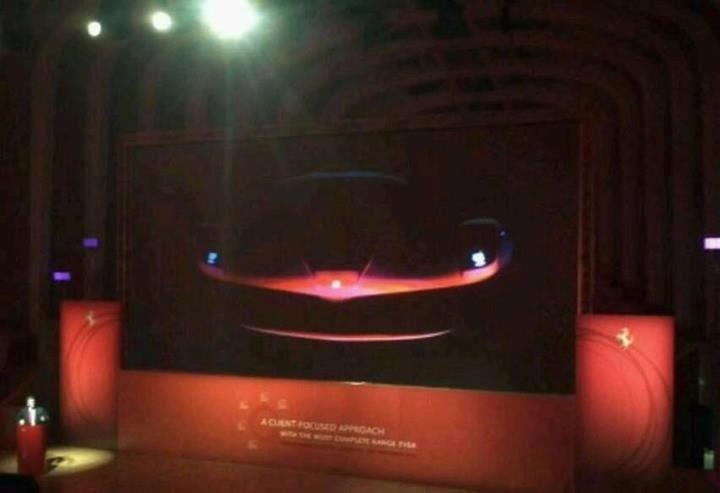 The Italian supercar maker has already showcased the chassis of the new superhero at the Paris Motor Show and now has teased the front fascia of the car at a private buyer event which was held in China.
The car has a wide stance with pronounced wheel arches which are integrated into the nose. The placement of the headlamps also helps the sense of width.
There is a prominent ridge in the middle of the hood which mimics a Formula1 car's nose. The detailing of the front air dam has been shadowed and there is a sharp aerodynamic splitter in the chin. The car is said to have its underbody protected by a kevlar plate.
The F70's monocoque is very light thanks to the carbon fiber construction and to gain further weight reduction the doors are made of a composite material named T1000 which was developed by Ferrari for F1 applications.
The big V12 will along with HY-KERS system will have a combined output in the excess of 800 bhp making it the fastest ever road legal prancing horse. The power is handled by a new dual clutch transmission.
The Ferrari F70 is expected to be the center of attention at the Detroit Auto Show in January next year.
[Source - Facebook.com]