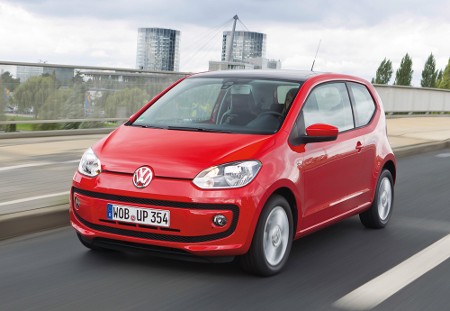 If you are a regular Indian Autos Blog reader, you will know that VW is mulling a budget brand (tentatively called 'Tantus'), to extend its reach to the base of the pyramid.
The low cost brand will take on the likes of Renault's Dacia, Nissan's upcoming Datsun, and Fiat's  Innocenti. The low cost brand will play a crucial part in VW group's global domination plan since the budget car market (sub-10k Euros) is pegged to explode by 2018, which today stands at 8 million units globally.
Emerging nations China and India would be the target markets for the new brand since they contribute around 3.8 million and 1.2 million units respectively to the budget car sales worldwide, making them the two largest low cost car markets.
Chinese media report that the FAW-VW JV could give birth to the budget brand. Mr. Qin Huanming, deputy general manager of FAW told a local newspaper that FAW and VW are jointly studying the market for small cars priced between 60,000 to 80,000 yuan (around Rs. 5.1 lakhs to Rs. 6.8 lakhs) and plan to come up with a new sub-brand.
Read our previous report on the VW budget brand plan
He also added that there could be four products from the new low cost brand and the combined production in China is estimated to be in the range of 4.5 lakh to 6 lakh units per year. The PQ25 platform which is used by the VW group cars like Polo, Fabia, Rapid, etc, could form the foundation to these low cost cars.
The four products could include a sedan, hatchback, a compact MPV and a compact crossover SUV. The budget brand is expected to make its debut in China by 2015 and the entry level model would take on SAIC-GM's Sail which is the best selling product in the low cost segment.
[Source: Chinadaily.com]