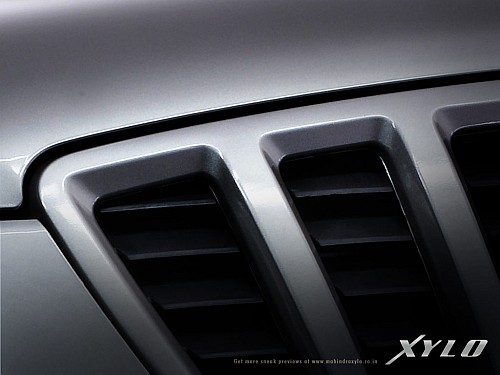 Mahindra and Mahindra is planning to launch a face lifted version of its Xylo MPV, by the end of this year reports the July 1st issue of Auto Bild Magazine. The facelifted Xylo should be in the market somewhere close to December 2010.
Mahindra has mainly concentrated on improving the looks of the Xylo, which has drawn major criticism and flak. The Xylo will be embellished with a new radiator grille, with the trademark centre walrus tooth, a bonnet with smoother lines and headlamps with black surrounds.
The interiors will be given a splash of freshness and will have slightly better quality and feel to it.
The Xylo face lift could also receive updates to the technical aspects of the vehicle such as the improved brakes and the suspension. We certainly hope that Mahindra does something to fix the Xylo's scary bodyroll, in order to lend the vehicle with a sense of stability.
With the Xylo facelift, Mahindra definitely has a chance to sort out the issues that have been plaguing the Xylo and make it a better engineered product. But my question is, are they willing to make use of this chance or should we wait for the next gen model to see major improvement?
Source - Auto Bild