Excelsior-Henderson, an American motorcycle brand, will go on sale at the 27th annual Mecum Las Vegas Motorcycle Auction held from January 23 to 27, 2018 - reports newatlas.com.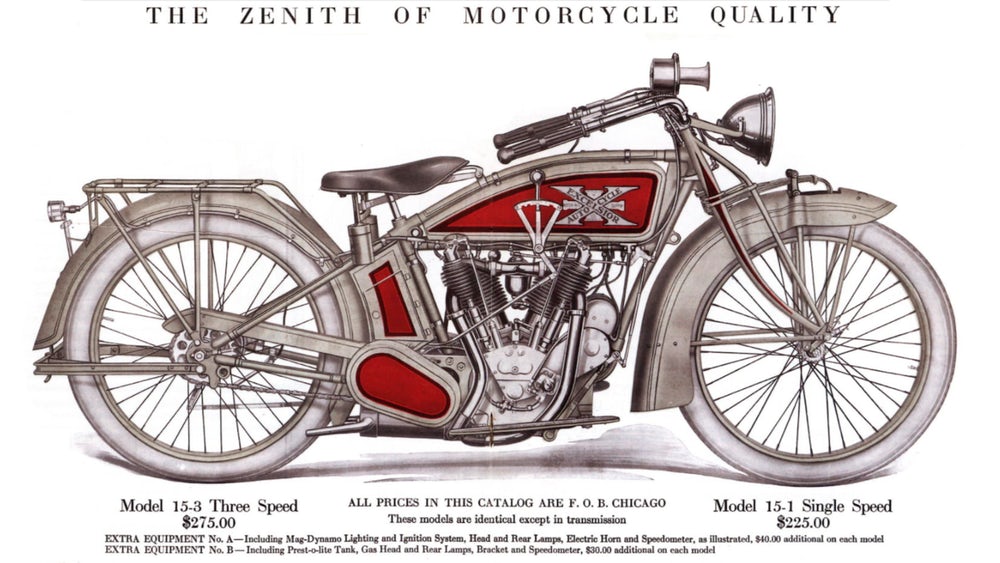 As per the media site, the motorcycle company's expired patents, designs, web domain, brand and its trademarks will all be sold as one lot. The premier lot will be auctioned on January 27. Excelsior-Henderson is an American brand founded in 1907 in Chicago, Illinois. It was one of the "Big Three" motorcycle brands from America. The other two were Harley-Davidson and Indian Motorcycles. Ignaz Schwinn who owns bicycle company "Arnold, Schwinn & Co" bought Excelsior in 1912.
Also Read: 2018 Harley Davidson Street Bob, Fat Bob, Heritage Classic, & Fat Boy launched
In 1925, the Excelsior-Henderson launched the Excelsior Super X, America's first motorcycle with a 737cc V-twin engine. It competed with the Indian 101 Scout and Harley-Davidson Model D. After the Great Depression that disrupted businesses, the brand's operations ended in 1931, despite having sufficient demand. Schwinn went on to concentrate on his bicycle business. The company was revived in 1993, with the aim of producing cruiser and touring motorcycles for America. The company started production of its first model, the Super X in early 1999. But at the end of the year it was unable to find investors reportedly because of the market conditions and the emergence of the Internet.
In August, Future Market Insights published a report about the assessment of the two-wheeler market from 2017-2027. The report says that China, India, and Indonesia will account for a major share of the global conventional motorcycles market; hinting at the possibility that the legendary American brand might find buyers from overseas. The report predicts that the market will be worth USD 95 Billion by the end of the forecast period; and record a CAGR of 4.7% from 2017-2027. It also forecasts that value of the cruiser segment is expected to grow by 1.47 times during the same period.
[Source & Image courtesy: NewAtlas.com]