The Dubai Police's garage is a few cars short of competing with Jay Leno's collection. The police force of the oil-rich nation just added a McLaren MP4-12C to its fleet, to complement a Lamborghini Aventador, Ferrari FF, Brabus G63 AMG and Chevy Camaro SS to name a few.
The celebrated police force also has in its stables arguably the best car ever made - the Bugatti Veyron.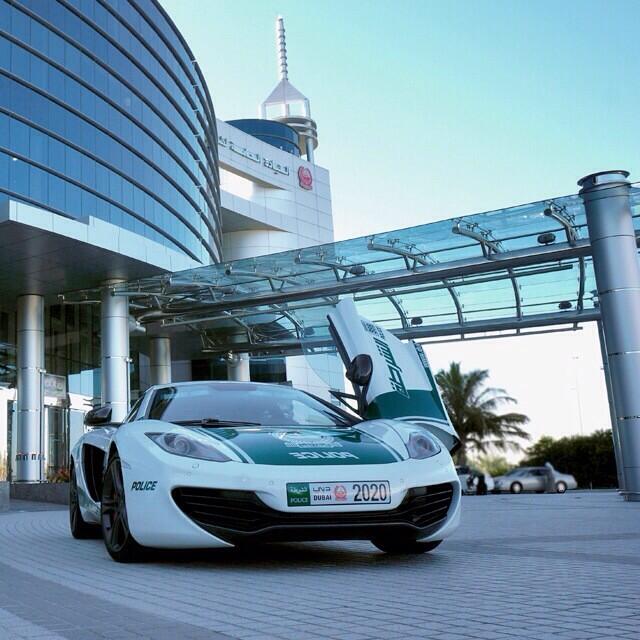 The approximately 17,500 member strong police force's latest addition, the McLaren MP4-12C was first launched in 2011 as a two-seater hard top, quickly followed by a convertible version. The police force's MP4-12C gets the standard green and white livery, with the emergency contact number and the official website of the Dubai Police splashed across its sides.
[Can't see the video? Head to Youtube]
The MP4-12C was launched by McLaren as a competitor to the Ferrari 458 Italia, which is yet to be possessed by the Dubai Police, and comes from the McLaren Technology Centre in Woking, UK. The MP4-12C was only the second fully built road car designed and developed by McLaren after the famous McLaren F1 back in 1998.
The MP4-12C and other such supercars are much needed by the police force in Dubai as sales of supercars and hypercars are ever-rising in the city. In Dubai, the long arm of the law also needs to be as quick as the offenders it intends to incarcerate.