The company will use a second facility to fit the record-breaking tires.
After teasing the car for weeks, Dodge unleashed its beast, the Dodge Challenger SRT Demon, at the 2017 New York International Auto Show last month. The Challenger SRT Demon is fitted with exclusively developed 315/40R18 Nitto NT05R tires, the widest rubber toruses on a stock production car.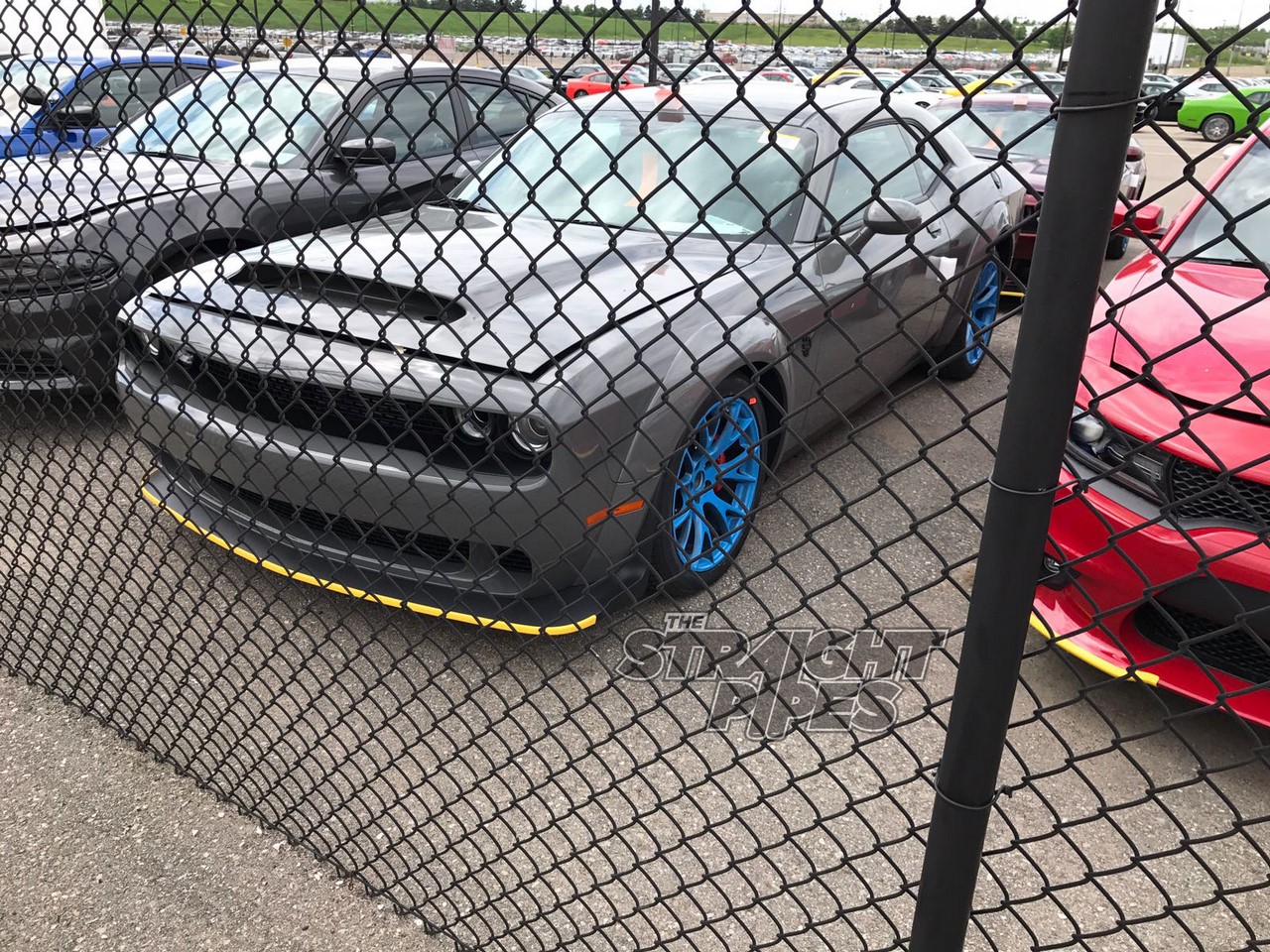 As seen in the images, two Dodge Challenger SRT Demon units that look ready to head to showrooms are apparently sitting on the Dodge Challenger SRT Hellcat's 20-inch forged aluminium wheels shod with tires skinnier than the original specification, possibly the 275/40ZR20.
Speaking to The Drive, FCA spokesperson Kristin Starnes has divulged that the 315 mm-wide Nitto drag radials are too big for the Brampton Assembly Plant in Canada. Temporary wheels are fitted to car and transported to a facility in Redford Township, Michigan, where the production tires are installed, and from there on the cars are dispatched to the dealerships.
The Dodge Challenger SRT Demon is powered by a 6.2-litre HEMI supercharged V8 petrol engine tuned to deliver 840 hp at 6,300 rpm and 770 lb.-ft. (1,043.98 Nm) of torque at 4,500 rpm. To put out these figures, the car requires 100-octane race petrol. The Dodge Challenger SRT Demon variant is rear wheel driven and utilises the TorqueFlite 8HP90 8-speed automatic transmission to route power to the wheels. It is the world's fastest quarter-mile production car with an elapsed time of 9.65 seconds and 140 mph (225.31 km/h). 0-60 mph (0-97 km/h) takes just 2.3 seconds, comparable to the Bugatti Chiron.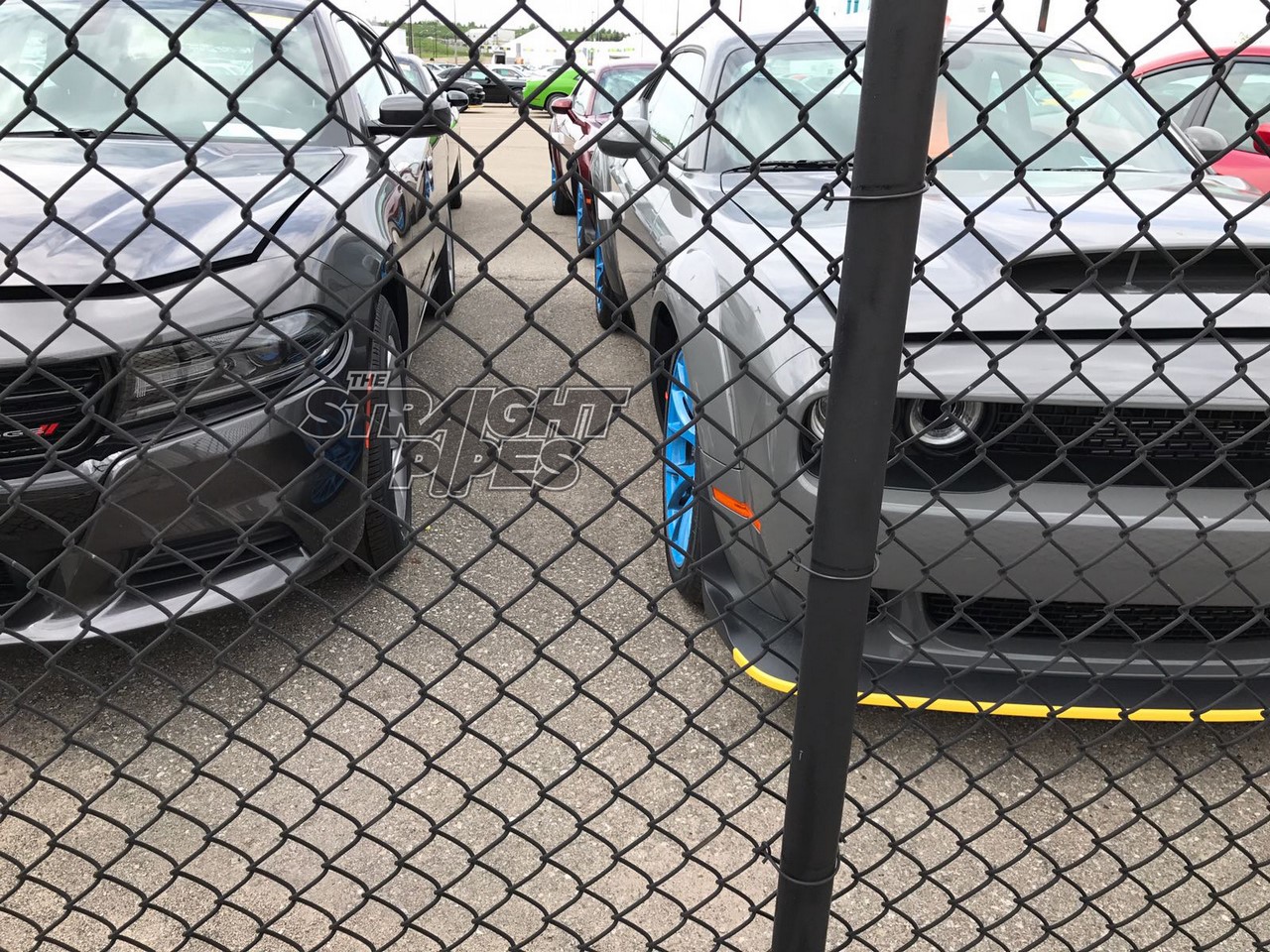 Also See: Dodge Charger SRT Hellcat – Motorshow Focus
Dodge will make only 3,300 units of the Dodge Challenger SRT Demon, with 3,000 of them slated for U.S. sales and the remaining allocated to Canada. The limited-edition serialised Dodge Challenger starts at $84,995 (INR 54,91,526.95) in the USA.
[News Source: The Drive & TheStraightPipes]