Is drawn up for Mexico.
A leaked presentation screenshot posted by Ferd Fanpage has revealed that Dodge will bring back the 'Neon' nameplate through the Fiat Tipo. The sedan, which is currently made in Turkey for Europe, Africa and Middle East, is expected to be sold in Mexico starting this year.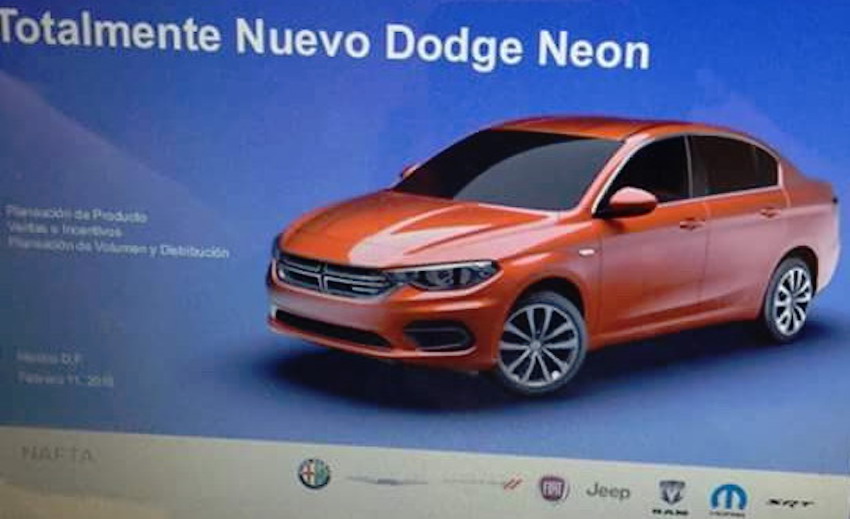 The exterior will feature the characteristic Dodge grille and a revised bumper. The interior has not been revealed, but we expect Dodge to replace the badges and interior color options with their choices. The dimensions of the 2016 Dodge Neon would also be similar to the Tipo; measuring 4.5 meters in length, 2.64 meters in wheelbase, 1.78 meters in width and 1.48 meters in height. The Tipo comes with a 510 liter boot.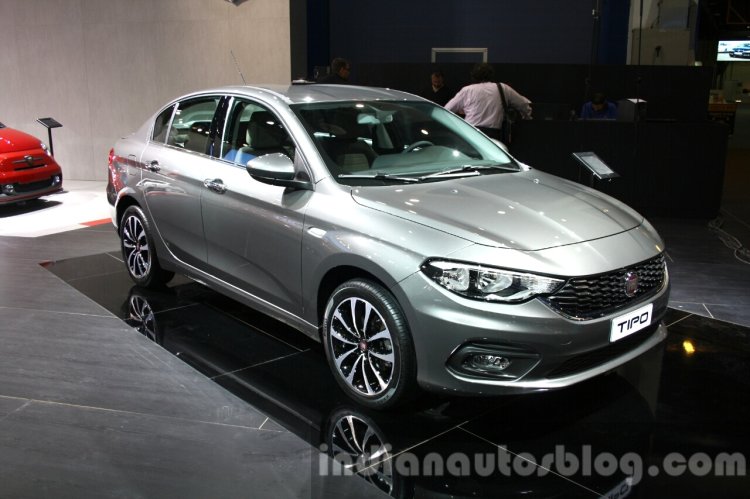 Also Read: Jeep Renegade, Dodge Charger among most loved cars in USA for 2015
The 2016 Dodge Neon is likely to take the Tipo's engines as well, which include a 90 PS 1.3-liter and 120 PS 1.6-liter Multijet diesel engines, along with a 1.6-liter E-Torq and a 1.4-liter 'FIRE' petrol engines. A 5-speed manual or a 6-speed automatic will serve as its gearbox options.