Most powerful production-spec 4-door sedan in the world.
At the 2016 Oman Motor Show, Dodge had showcased one of the country's favourite muscle cars - the 4-door Dodge Charger - in its most terrifying 'Hellcat' variant.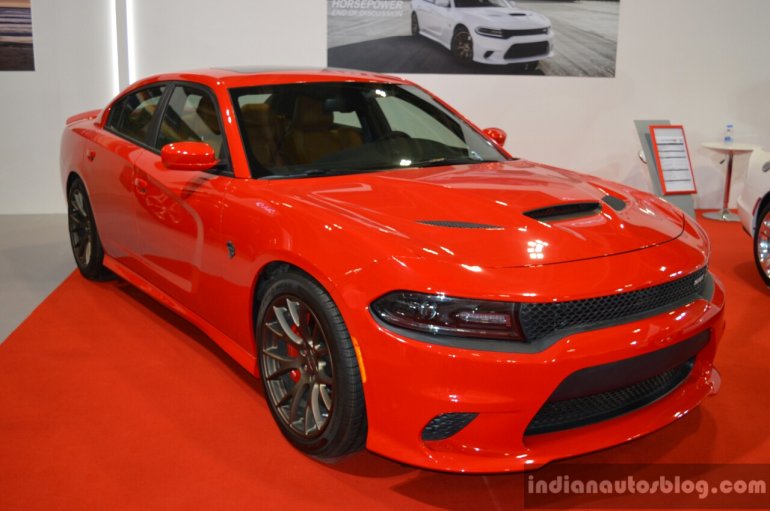 Priced at OMR 28,000, the Charger Hellcat may be Dodge's most expensive sedan, but it's also has the title of the most powerful production-spec 4-door sedan in the world. Under the hood is a 6.2L supercharged V8 engine paired with an 8-speed automatic, which produces a whopping 707 hp and 880 Nm of torque. All that power is sent to the rear wheels, which makes us wonder if there's ever a time when it doesn't light its tires up.
Thanks to the figures, the heavy Charger Hellcat can go from 0-160-0 km/h in under 13 seconds, complete a quarter mile in under 11-seconds, and reach a supercar-rivaling top speed of 328.3 km/h (204 mph).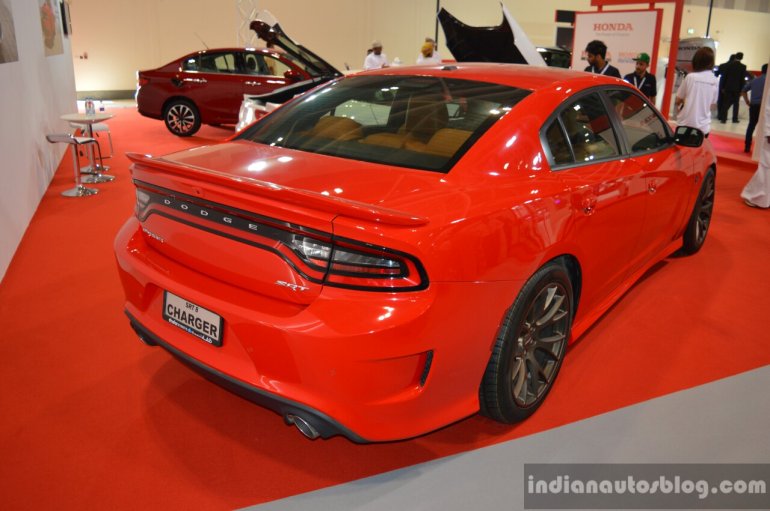 The exterior features a "power-bulge" aluminum hood with cold air intake and heat extractors, large LED headlamps, a trunk mounted rear spoiler and a dual exhaust system. Inside, the Charger Hellcat gets a digital instrument cluster with performance details, an 8.4-inch UConnect display, sports seats with tan leather upholstery and a flat-bottomed steering wheel.