To the untrained eyes, it is hard to distinguish the 2013 Skoda Octavia and Skoda Rapid saloons. In a posting back in February, we presented readers pictures of the two cars standing next each other to show how it is neigh impossible to tell them apart, at least from photographs.
Though its taken a while, the Czech automaker has responded to this issue. It has decided to offer a solution on Facebook to help people understand the basic differences until the cars become a common sight on the roads and differentiating them comes naturally to onlookers.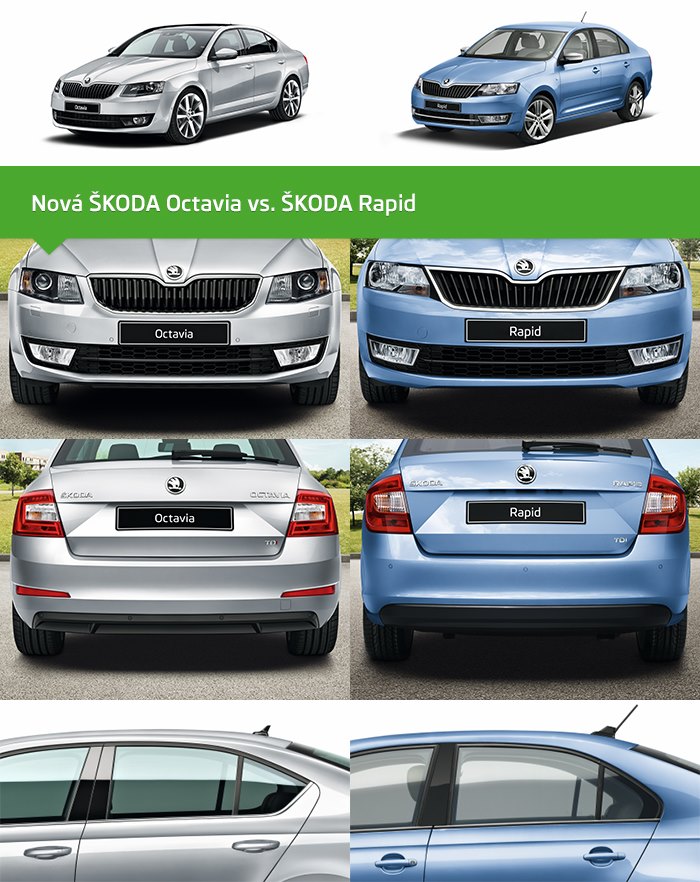 Skoda has posted an image showing the two cars and the variations to their design features.
For instance when viewed from the side, the Rapid is a bit shorter, narrower and has more complete quarter glass panels. The window line of the Octavia contrastingly ends in a much sharper fashion.
On the Octavia, extra reflector strips are present on the edges of the rear bumper. The tail lamp design of Octavia is a bit straightforward compared to the rather rounded units on the Rapid. Skoda likes to call the taillights of Octavia as "cat's eyes" for easy identification.
The wider Octavia boasts sharper exterior features in comparison to the Rapid. Skoda also explains that both cars have different grille and headlight profiles. For instance, the front grille of the Rapid is not as heavily designed as the Octavia's.
Would these differences make for something if the cars pass you in a flash?
[Source: Skoda Czech Republic Facebook page]