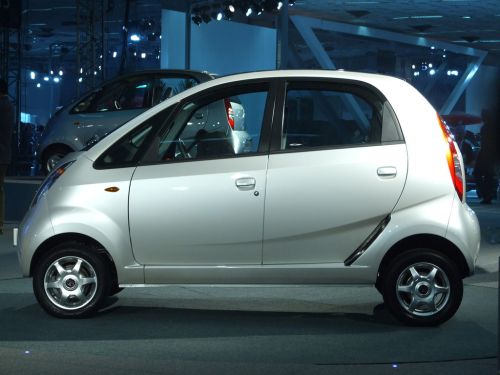 Tata Motors will sooner or later launch the diesel version of the Nano, and here is some in-depth information concerning the car. Wheels Unplugged claims that the diesel version will be introduced in September 2009. Reports earlier suggested that Tata would announce the diesel variant later next year, but this is the first instance where there is a definite month or time reported.
Wheels Unplugged claims that it's sources, which are closely connected with the industry also claim that its capacity will be 690 cc. This is opposing earlier reports that proposed a 800 cc engine was being developed by a German firm FEV for the Nano.
Tata will retail this car across the globe and possibly the FEV engine is for a different market? There were rumors that the diesel engine employed on the Tata Ace commercial vehicle, the 700 cc Indica half-block would encounter application on the Nano. Only after the launch or an official statement from the company can clarify this doubt, which many Indian carry around. However, regardless of all that, we expect the diesel engine to return a mileage of 30 kmpl minimum on a combined cycle.
Source- Wheels Unplugged