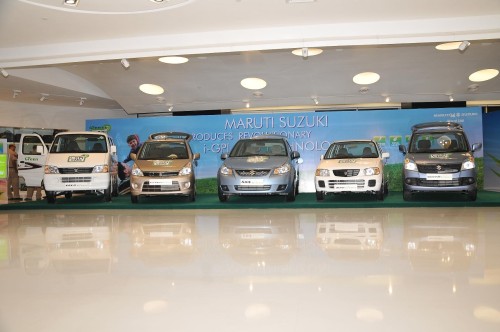 Maruti Suzuki which just last month launched 5 new CNG models has hit a road block with these vehicles. The delivery of the 5 CNG Models – Alto, WagonR, Estilo, Eeco & SX4 has been delayed in Mumbai.
The reason behind this is the incompatibility of the CNG filling nozzle installed in these cars to the dispenser nozzles at the filling stations. Maruti dealers in Mumbai have these CNG cars in stock but have delayed the delivery as per company orders.
As per reports the company has already ordered proper size of the nozzle for the CNG kit and they are on the way. These CNG equipped cars have no problem in Delhi & Gujrat as the filling stations there have the right size of the dispenser nozzle.
This was a good move by Maruti Suzuki as if the cars had reached customers in Mumbai, they would have had problems getting their cars refueled. Deliveries will be back to normal in Mumbai very soon.
Source - Carwale