Kits will be sold under the new 'DC2' sub-brand.
DC has announced the introduction of a new sub-brand called 'DC2', which will create custom kits for two wheelers. To give an idea of their customisation prowess, DC2 unveiled a custom Royal Enfield Bullet 350 dubbed the 'CarbonShot', on their Facebook page.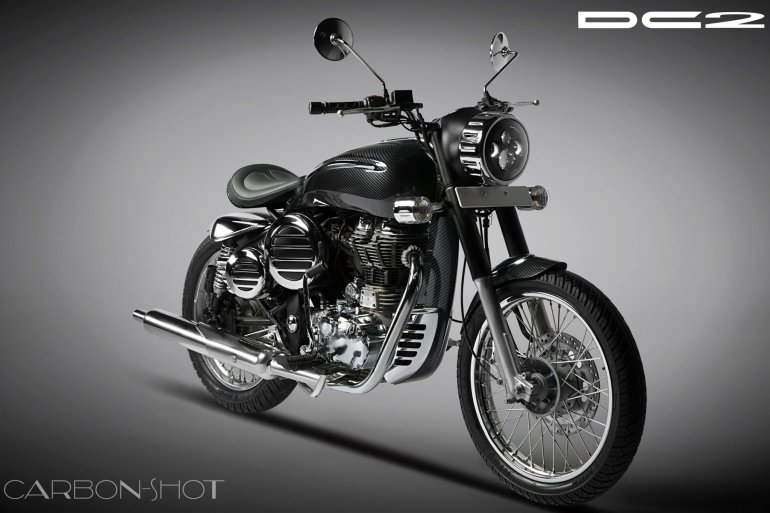 Limited to 5000 examples, the DC2 CarbonShot kit is priced at INR 76,000. Bookings can be made for a deposit of INR 25,000 and deliveries will commence by June 2017. It's no surprise that DC2 chose the Royal Enfield Bullet 350 to be their first bike, given that it is the most preferred base for custom builders across the country.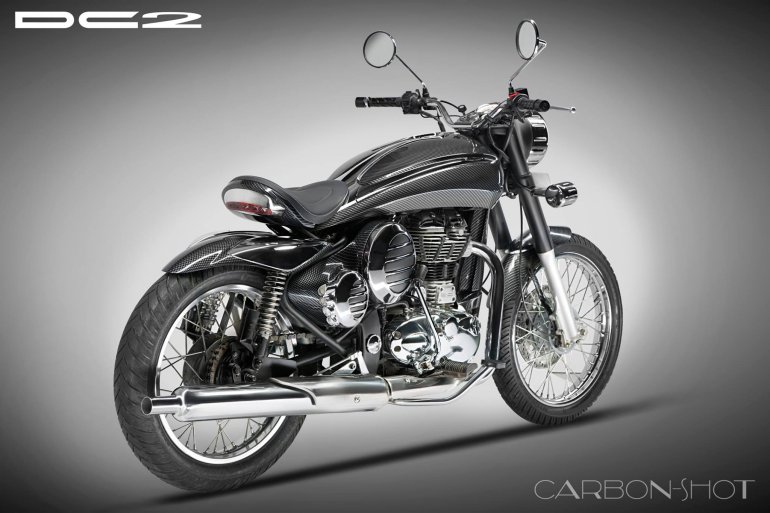 Also Read: Turbocharged Royal Enfield Continental GT T gets double the torque
As the name suggests, most changes incorporate a carbon fibre look such as the fuel tank cover with a mix of real billet and chrome, designed to mount over to the original fuel tank, front micro fender, watch inspired air filter and battery cover. It also uses a high-quality leather and steel single rider seat, LEDs for stop lamp and indicators.