DC Design, a very famous design house that carries the torch of car designing for India, has some major plans at the 2012 Auto Expo. The company plans to transform itself from being just a designing company to a full fledged production house by introducing a supercar in India.
Being a design house, the company openly admits that the car will be comparable to other supercars like Ferrari and Lamborghini only in terms of design and not in terms of firepower.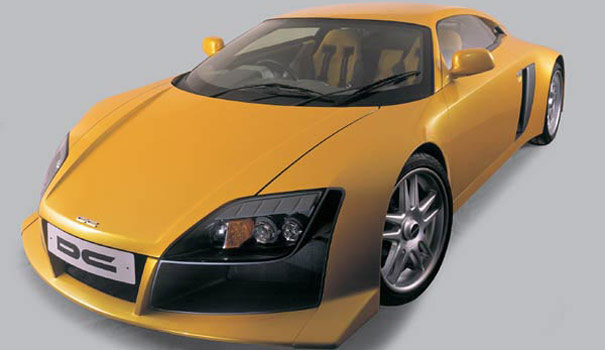 Go sportscar concept is an old example from the house of DC
Dilip Chabria, the person responsible for many famous designs and modeling such as Tarzan - the wonder car, Ambyrod and even the Chevrolet Beat concept has big ambitions for this supercar. The car will be assembled in their Pune plant and the deliveries will begin in 2013. Initially, the company will only manufacture 300 units a year. Later, the production capacity will be expanded to 3,000 units annually.
Like all supercars, this DC Design supercar will be mid-engined. A turbocharged V6 petrol engine sourced from Honda will stoke 400 horses when you put your foot down. If you think 'Yea, that's pretty alright", well the car only weighs 1,560 kg. So expect a power to weight ratio of 257 bhp/tone and let's face it - that's pretty awesome!
The company planned to call this supercar 'The Buddh' after India's first F1 track. However, the response to this name has been very dull (with all due respect to the circuit, I can imagine why). However, the astonishing part is that this supercar will not have a supercar price tag. It will cost one's wallet just 30 lakhs to own it.
We can't wait to see the prototype model and to get behind the wheel. Can you?
Source: BusinessStandard.com
NOTE: Image is of a DC Go and bears no relation to the story!