Daihatsu has showcased the redesigned Tanto at the 2013 Tokyo Motor Show. The Japanese kei car receives changes to both its looks and the mechanicals, showing significant overall improvement.
The new Tanto sports a tallboy design, styled to present a "friendly look". The front is characterized by a large grille and LED headlamps, while the rear receives LED stoplights.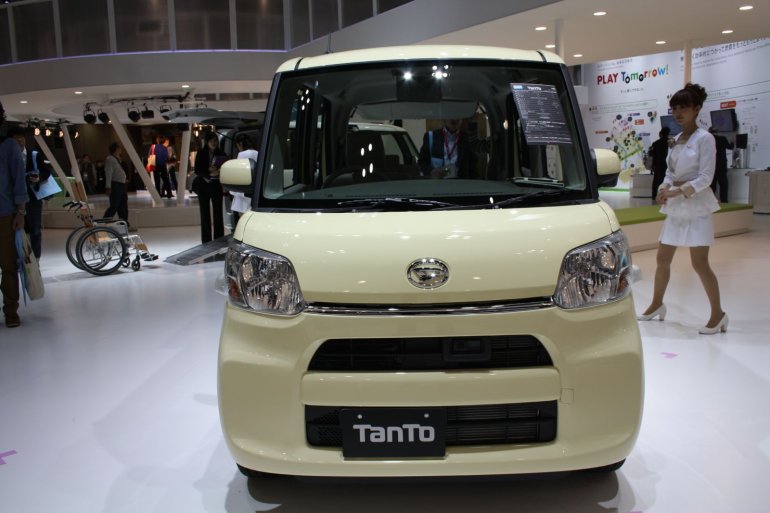 Compared to the outgoing Tanto, the header distance has been increased by 12 cm, while front seat head clearance is improved by 2cm. The front seats slide 10 cm extra (bringing the total to 38 cm). The rear doors are sliding type, and are powered on higher variants. Other new features in the cabin include a passenger seat reclining lever that can be operated from outside the vehicle, retractable sun shades, and front passenger seat grip.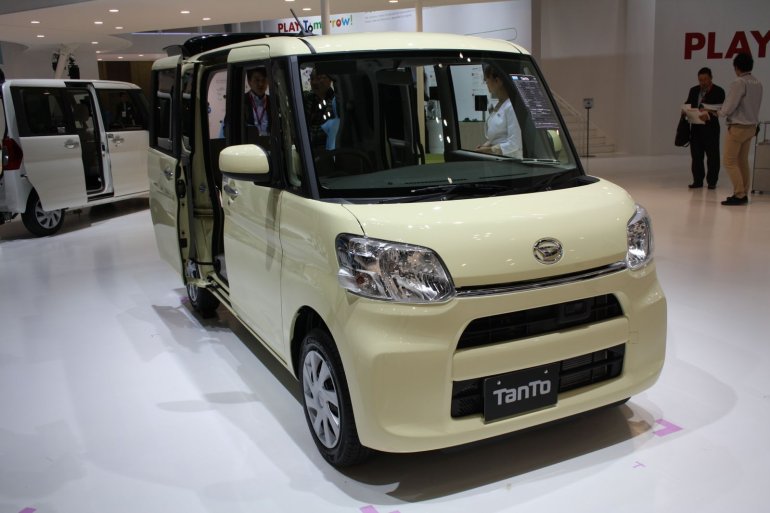 Daihatsu says it has made changes to 13 points in the vehicle's chassis to improve handling. Structural changes and use of more sound absorbing material have reportedly quietened the cabin.
The hood, fender, back door, fuel cap and rail covers are made of resin, which decreases the vehicle's weight by 10 kg. As parts could be combined into a single cast, and the material is better at absorbing impact that steel, the car's aerodynamic property and pedestrian safety rating is improved.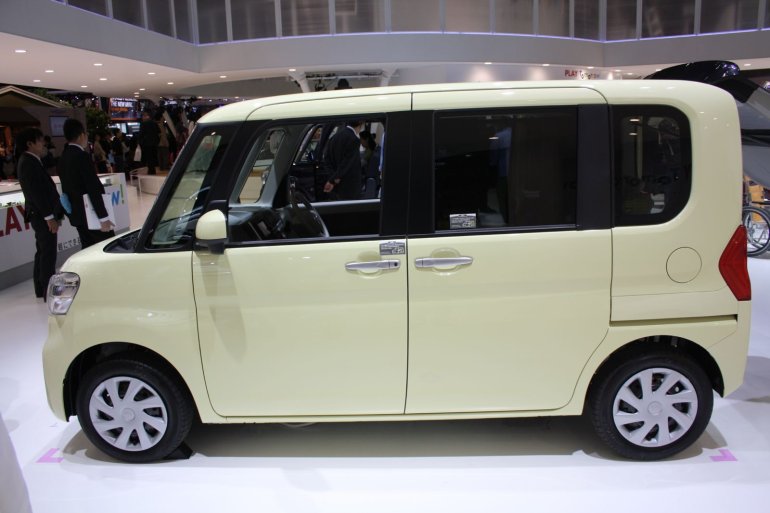 The navigation system is linked to a smartphone, and is a manufacturer accessory. The main screen is touch-sensitive, and a second screen, 8-inches wide, is provided to passengers at the rear for in-car entertainment.
The Tanto is powered by a 660cc gasoline engine that delivers 28 kmpl, and is paired to a CVT. The Tanto is launched in ten colors, while the Tanto Custom, a modified version with a more aggressive appeal, is available in seven colors.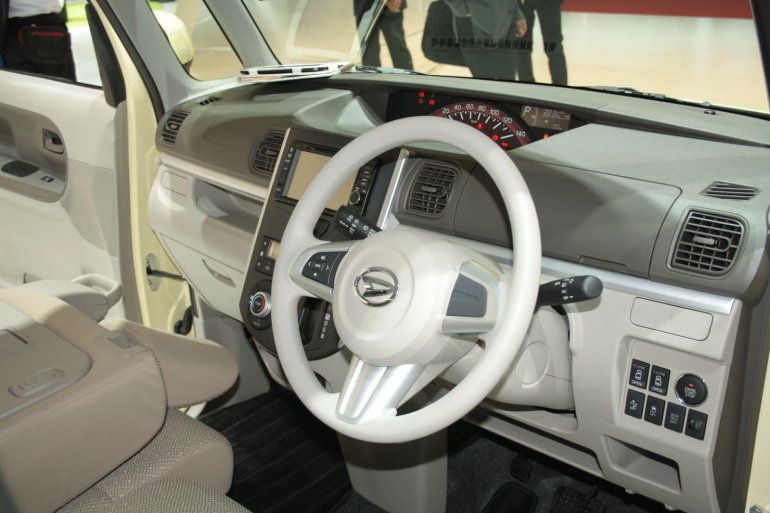 More info is available in the press release below.
New Daihatsu Tanto Image Gallery
New Daihatsu Tanto Press Release
[Can't see the press release here? Head over to SlideShare]