Apparently it's not just the Indians who are obsessed with the fuel economy of a car. The Japanese follow close on our heels in asking "Kitna deti hain?" (Of course in their native language!).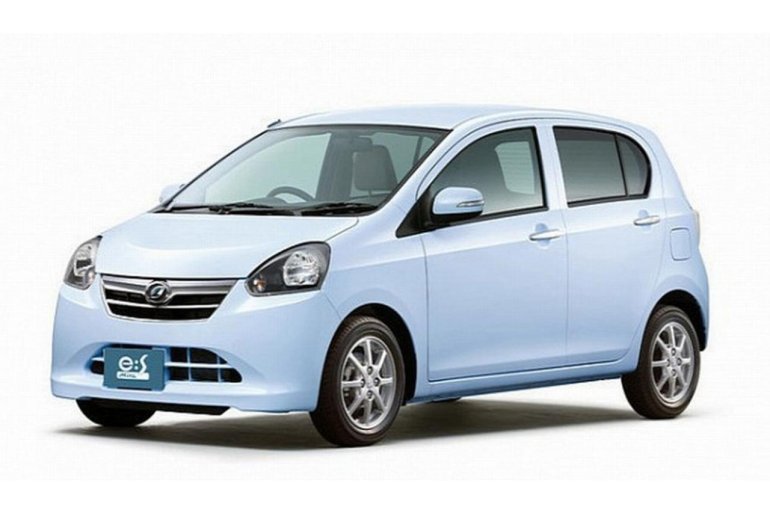 Japan's penchant with efficiency can be measured by the amount of Kei cars that ply on its roads. As most of you know, the JDM (Japanese Domestic Market) Kei cars have an engine capacity limitation of 660cc and the car makers usually indulge in a never ending fuel economy competition.
The Daihatsu Mira e:S, a variant of the Mira whose purpose of life is to squeeze every ounce of petrol, was the first Kei car to brake the 30kpl barrier back in 2011. However Suzuki came back with a 33kpl Alto Eco (A-Star in India) only to handover the crown back to the Mira e:S now.
The Mira e:S has been tweaked to deliver a phenomenal 33.4kpl and mind you there is no hybrid technology involved! The 10% improvement has been achieved merely by improving the combustion efficiency and reducing the drag co-efficient of the little hatchback.
We used translation services online to decode the Japanese press release. Here is an elaborate look into the causes of this efficiency gain -
The i-EGR (Exhaust Gas Recirculation) has been improved to the "cooled i-EGR" to improve combustion efficiency by lowering the intake air temperature and maintain cleaner emissions.
The engine's losses have been reduced through the usage of a low-friction timing chain, which uses a "curve-shaped" back to reduce the contact area to the chain guide.
The shifting points on the CVT have been reviewed and a higher gear will be chosen whenever there is an opportunity, quicker.
Aerodynamic body parts help in reducing drag, thereby lowering fuel usage. An "Aero Corner" in the front bumper, the adoption of the floor under cover, lowering of ground clearance and the introduction of a tire deflector to suppress the entering of air into the front tire area are other aero updates.
To improve the fuel efficiency of the 4WD variants, the rear differential gear is improved. It now uses a spiral gear with lower tooth surface to reduce slip.
Lubricating oils have been switched to the low viscosity type.
Idling stop motor has been tweaked.
"Eco power generation control", an existing regenerative braking technology from Daihatsu, has improved its ability to generate power from deceleration.
The alternator is of a higher efficiency and puts less load on the engine.
The improved Daihatsu Mira e:S will go on sale in the domestic market in August. Fellow Kei car makers like Honda, Suzuki and Nissan are also reportedly working towards breaking Daihatsu's FE record.
And they say India is obsessed with fuel economy!