Italians have supercars, Americans have muscle cars, Germans have executive saloons and the Japanese, they excel in Kei cars. They are essentially very small cars that have tiny 600cc engines which are meant for the tight streets of Japan.
Daihatsu has gone a bit bonkers with the whole Kei concept and has showcased a Kei Truck Concept called FC Deco Deck. It is very obvious that the designer was extremely fascinated with the Stig's helmet.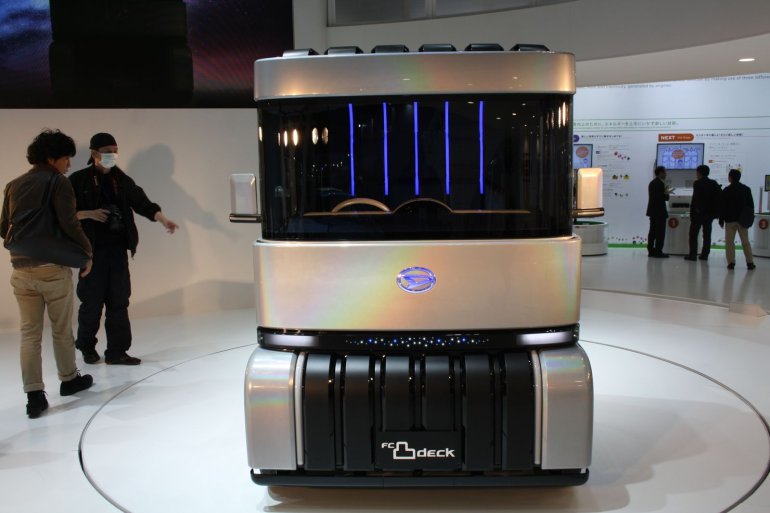 The FC Deco Deck is a mini truck concept that is 3,395mm long, 1,475mm wide and 1,985mm tall. To put it into perspective, it is around 300mm longer than a Toyota iQ but more than 200mm narrower than the micro-sized Smart city car.
This zero-emission truck is powered by an underfloor liquid fuel cell system with a self-contained, compact fuel cell generator capable of running without external power.
The mini truck also has a small loading bay but it isn't clear how much weight the rear deck can withstand or will it be able to haul a kei-sized trailer.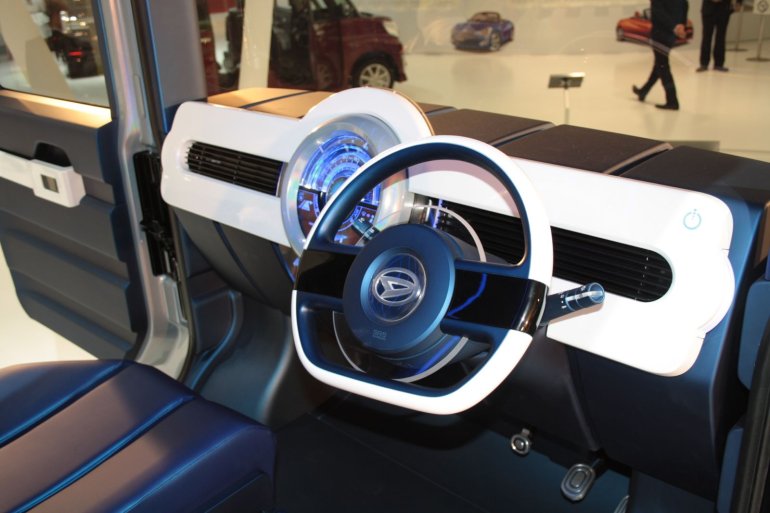 Mini trucks are generally used for intra-city low tonnage cargo delivery, like postal and courier services. However, if Daihatsu's marketing material is anything to go by, the Japanese automaker wants to portray it as a lifestyle vehicle.
Good luck with that Daihatsu!
Daihatsu FC Deco Deck Concept Image Gallery
Daihatsu FC Deco Deck Concept - Press Release
[Head to Slideshare if you're unable to view the document above.]