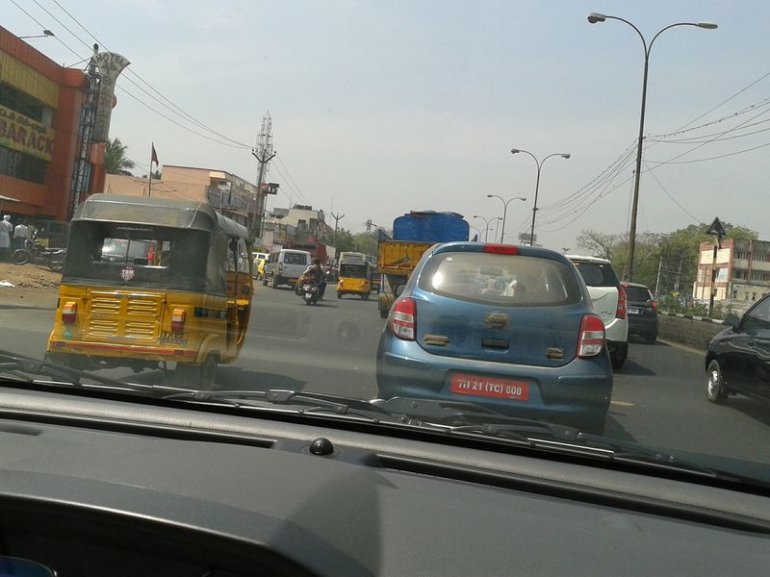 Regular Indian Autos Blog readers know that a low cost version of the Nissan Micra is in the works. The car was being developed alongside the Micra facelift project.
We brought you spyshots of the car testing in and around Chennai. The hatchback is expected to be significantly cheaper than the current car and would be down-segmented to make way for the upcoming Nissan Micra facelift.
However, according to our sources, the low cost Micra project, codenamed G02A, is temporarily put on hold. The exact reasons for the decision is unclear but we reckon that the cost cutting measures have left the car with room for improvement.
We also learn that, contrary to the previous reports, only a petrol engine was planned in the low cost version initially. The diesel variant was to be introduced after monitoring the customer response for the petrol version.
Another probable reason for the stagnation could be the development of Nissan's version of Duster. Nissan is very keen in bringing their own version of the mini SUV by the end of this year and that could have relegated the low cost Micra to the backburner.
Whatever the reason may be, the low cost Micra's launch would take longer than expected. We wish to see the car with the 1.5 litre K9K diesel engine right from day one.
You can see more images of the cost-down Nissan Micra, like the one here from Aviral, here.