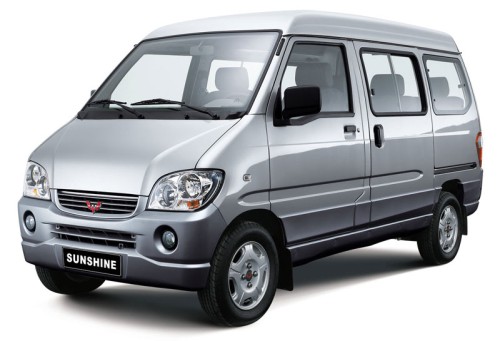 The N300 Series van could be in the first lot of CVs from SAIC manufactured in India
General Motors India will foray into the light commercial vehicle (LCV) segment in India next year with three LCV models and the following year launch a compact car as part of the joint venture with SAIC. GM will begin production at its powertrain facility in Talegaon later this year where it will make both petrol and diesel engines.
GM will sell CVs under a new brand in India. The vehicles have dedicated dealerships and nothing to do with the existing passenger car and Utility vehicle network.
GM has not revealed the vehicles or their specifications, but we've done a story on SAIC's commercial vehicles before.
GM will launch its compact car in 2012. We don't know if this is going to tackle the Nano's firing or serve as the Chevrolet Spark replacement. We could also speculate about a possible electric heart for the new small car supplied by REVA.
Talking of electric cars, Chevrolet will launch the e-Spark in the Indian market by the end of this year. They plan to sell 5,000 of them in the first year and hope the government will help with incentives and bonuses.