Inspired by the Citroen Mehari off-roader.
PSA Peugeot Citroen has unveiled the new Citroen Cactus M concept at the 2015 Frankfurt International Motor Show (2015 IAA), today. Inspired by the Citroen Mehari off-roader cabriolet that was produced between 1968 and 1988, the Cactus M concept is designed to symbolise leisure at the heart of the automotive experience, says the French manufacturer.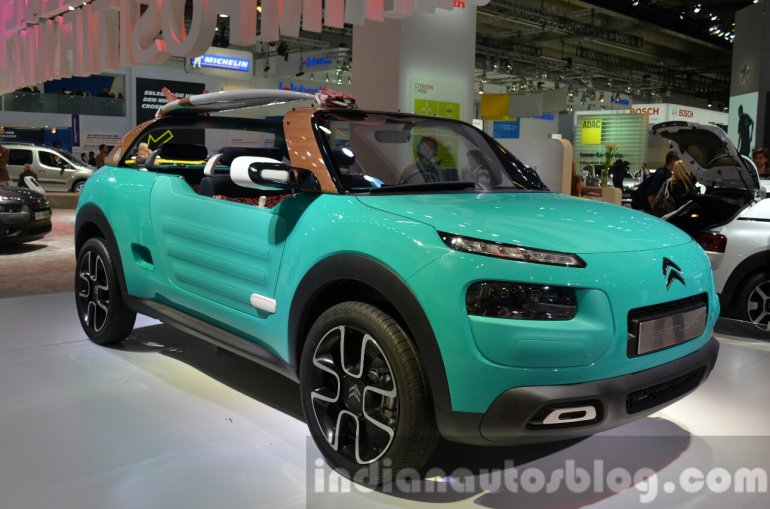 The Citroen Cactus M concept is an open-air crossover, built on the approach propounded by the Citroen C4 Cactus. The Cactus M is very eager in revealing its connection with the Citroen Aircross concept that was unveiled at the 2015 Shanghai Motor Show. Though designed with the amalgamation of the C4 Cactus and the Aircross concept, the Cactus M concept has the 'go-anywhere' philosophy which the renowned Citroen Mehari stood for.
The Citroen open-air concept features moulded plastic one-piece doors that reduces the overall weight of the car, while making it particularly effortless to be opened and closed. These doors employ the same Airbump concept with the thermoformed TPU coating, as used on the C4 Cactus. The Airbump concept, which is referred to as a 'second skin', is also used on the bumpers to resist knocks, scratches, salt water and sand. Even the Citroen Mehari had bodywork made of ABS plastic.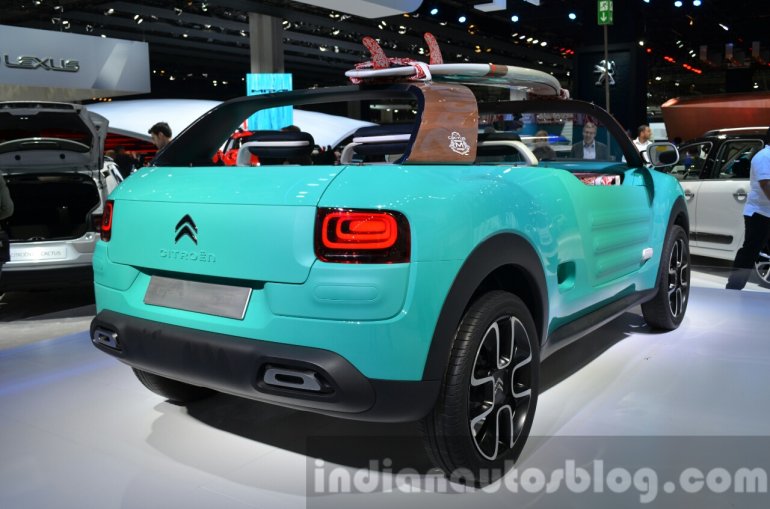 The Citroen Cactus M concept measures 4.16 m in length, 1.77 m in width, 1.48 m in height and 2.60 m in wheelbase. It is powered by the PureTech 110 S&S (1.2-litre) engine, mated to EAT6 gearbox (new 6-speed automatic transmission with Quickshift technology), that delivers 20.83 km/l (58.9 mpg) mileage and 110 g/km CO2 emissions. The car drives on Bridgestone Tall & Narrow 19-inch tyres.
Citroen Cactus M concept - Press Release
[Slideshare direct link]