The Citroen Catcus Concept which serves as a precursor to the French automaker's budget C-Line models has been unveiled at the 2013 Frankfurt Motor Show.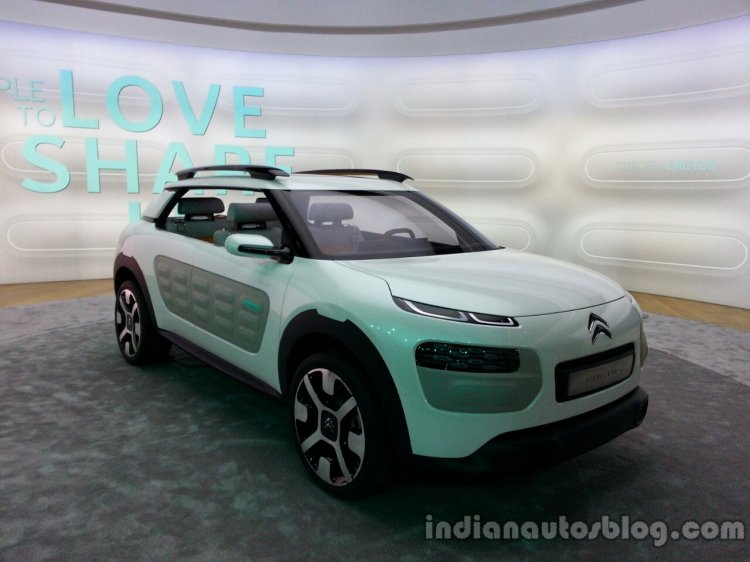 The Cactus is an evolution of the Citroen C-Cactus Concept that was showcased at the 2007 Frankfurt Motor Show. The manufacturer says that the concept "creates unique harmony between the distinctive and the practical".
Measuring 4.3m in length, 1.75m in width and 1.53m in height with a 210mm in ground clearance, the Cactus has a crossover's stance. However, Citroen likes to call it a compact hatchback.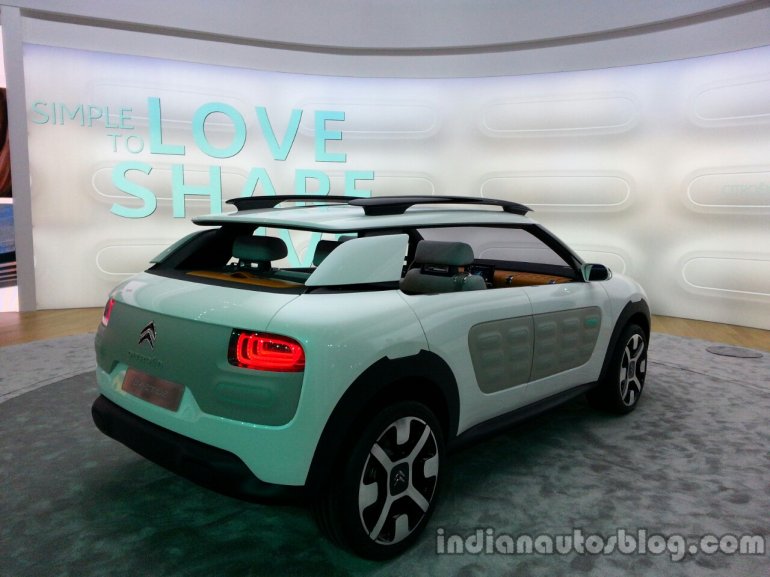 The blunt front fascia bears sophisticated LED signature lamps. The daytime LED lights are integrated into the front Airbumps. Airbumps are a number of supple flexible air pockets located on the bumpers and sides of the car that resist scratches and absorb minor impacts.
The interior gets rid of anything that is analog and has buttons. The instrument cluster is replaced by a 7-inch display while the buttons on the centre console have been swapped for an eight-inch touchscreen that is connected to all the functions including AC, audio, sat-nav, etc.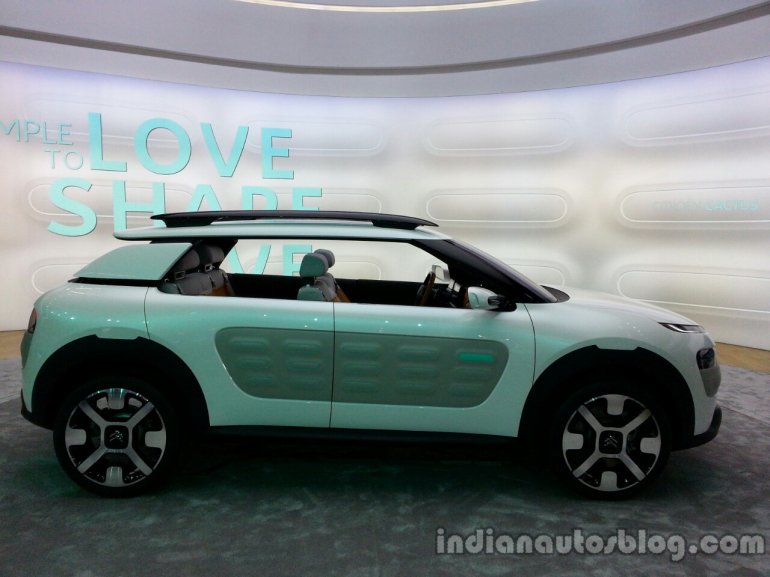 The Cactus Concept derives power from an innovative Hybrid Air powertrain which incorporates a compressed air and hydraulic system, paired to a PureTech petrol engine. Without releasing specifications, the company claims a fuel economy of over 33.33kpl (94mpg).
More details can be found in the press release on page 2.
Citroen Cactus Concept Image Gallery
Citroen Cactus Concept - Press Release
[Can't see the press release here? Head over to Scribd]