Significantly bigger than the Citroen C4 Cactus.
Citroen has revealed a new concept that will make its debut at the Auto Shanghai 2015. The Citroen Aircross concept aims to illustrate the company's "international ambitions." The design is bold and rugged, but maintains a hint of the quirky styling as seen in the C4 Cactus. At 4,580 mm long, 2,100 mm wide, 1,800 mm tall it is also significantly bigger than the C4 Cactus, giving a basic insight as to what an SUV could look like if it were slotted above the Cactus.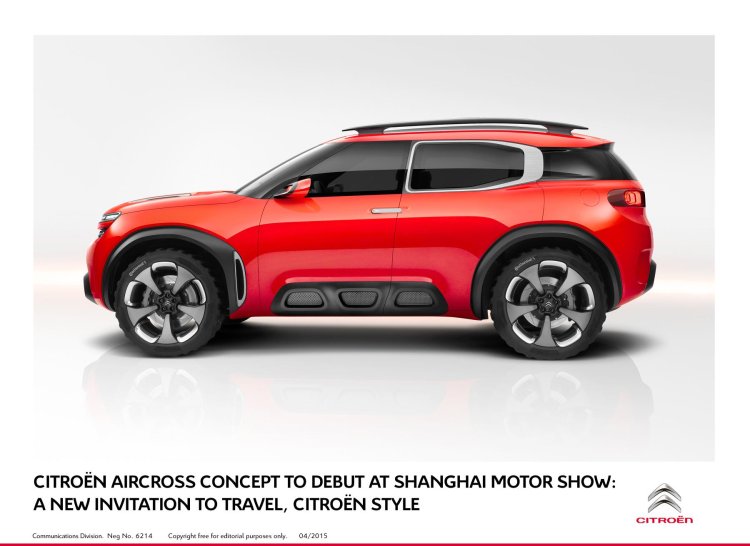 The characteristic "air bumps" also makes its way into the Aircross, although they're now called "alloy bumps", which comprise of honeycomb aluminum castings and surrounded by hard rubber. The concept also focuses on aerodynamic efficiency with new features called the "Air Signs" and "Air Curtains". The former are chrome-finished surrounds on each rear window that form an air-flow tunnel at high speeds, while the latter are interesting-looking air intakes located at the front end.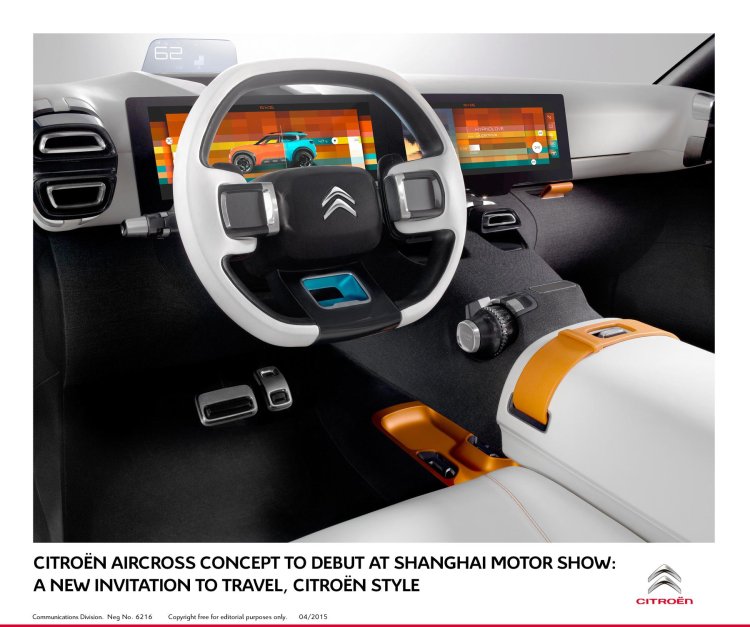 Inside, the designers have kept the dashboard simple and neat. It features a Mercedes S-Class-esque dual 12-inch TFT displays, where one of them is detachable for sharing among passengers. The rear seats are accessed via the rear-hinged doors, revealing large 'king-size' seats with wraparound headrests. Apparently, each seat is equipped with speakers and microphone "to encourage dialogue between passengers".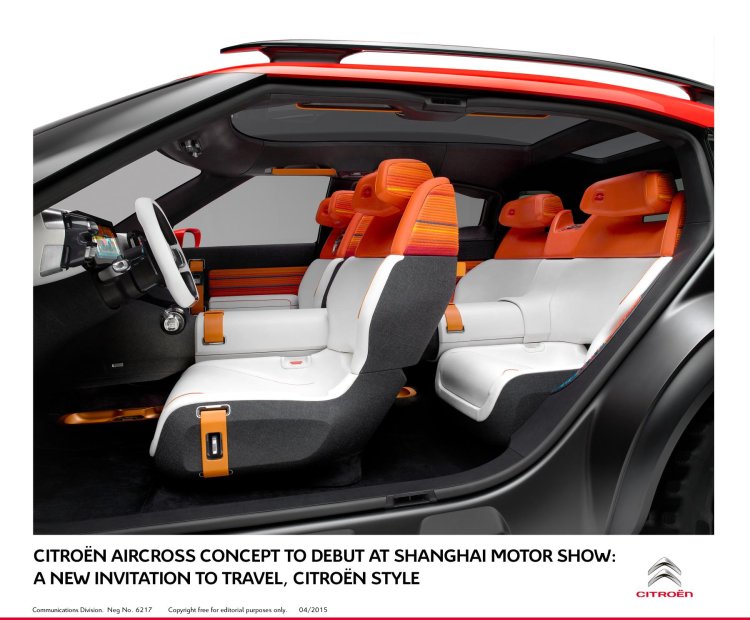 Powering the Aircross is a plug-in hybrid system comprising of a front-engined 1.6-liter gasoline motor developing 218 bhp & 275 Nm and a rear-mounted 95 bhp & 200 Nm electric motor, making a total output of 313 bhp. This enables the concept to sprint from 0-100 km/h in 4.5 seconds, and is also capable of returning an impressive 58.8 km/l, with corresponding CO2 emissions of 39 g/km, under the European driving cycle.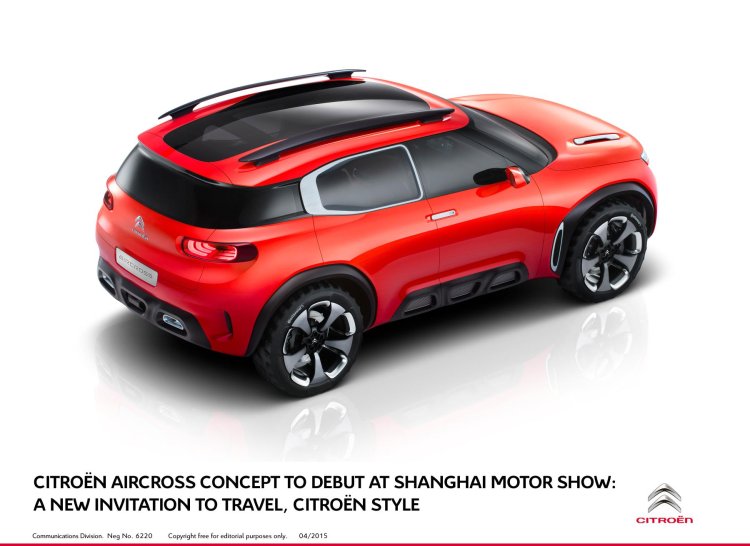 Also Read: 2015 Citroen Berlingo showcased in Geneva
It can also run in all-electric mode with a range of 50 km. Upon its depletion, a full recharge will take three and a half hours from a regular electric socket.
Citroen Aircross concept announced for Auto Shanghai 2015 - Press Release
[Can't see the press release? Head over to Slideshare]