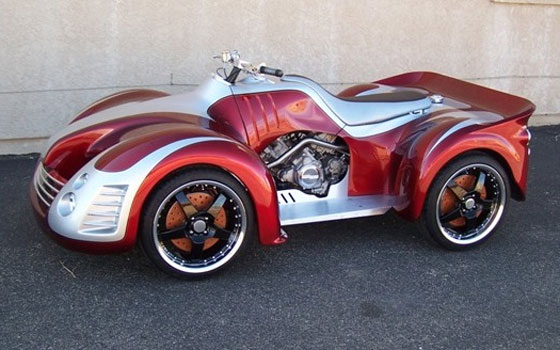 This may look like a car that's fallen from a fairground ride, but it is in fact the Street Quad from Arizona-based Talon Performance.
As the name suggests, it's a road-legal quad. The engine is a four-stroke 50bhp 697cc V-twin, it has a CVT 'box and the 17-inch wheels are clad in 205 rubber. Grip, we presume, is not a problem. Stability, however...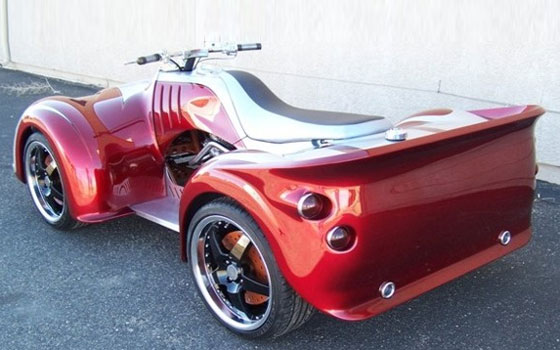 There are a number of options including a billet fuel cap and 'decorative rotor guards'. And for the sake of automotive sanity, that's where we leave it.
Source : Top Gear