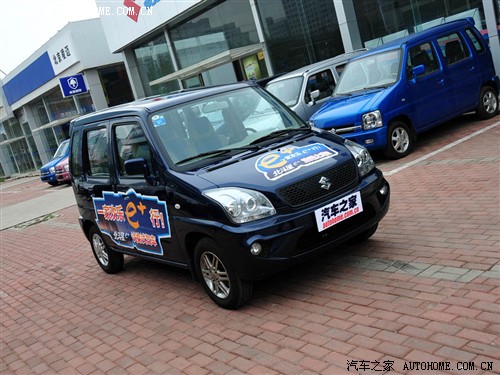 All this while we've only been hearing of LWB BMW 7 Series and Mercedes S-Classes. We know of a Mercedes E-Class L, Audi A4L and a Volvo S80L in the land of China.
Now we have a 'Suzuki Wagon R long wheelbase' in China according to our friends at China Car Times.
Chang'an Suzuki will introduce a long wheelbase Wagon R in the Chinese market by the end of 2010. The prime motive of this extended wheelbase hatchback is to offer additional rear legroom.
China is yet to receive the latest generation Wagon R which Indians were provided with earlier this year. China has to do with the earlier gen Wagon R which received a facelift recently (Suzuki Wagon R E+).
China Car Times adds that a stretched wheelbase vehicle could transform this hatchback into a load-carrying van which will have good demand in the Chinese rural areas.
Maruti Suzuki - Do you plan to do something like this for India?
Source - China Car Times