If you remember, Indian Autos Blog and a section of its readers were kicked at the idea of the Chevrolet Trailblazer landing in India. The Colorado-pickup-based SUV is a hardcore off-roader and is Mr Hyde, if the Captiva is Dr Jekyl.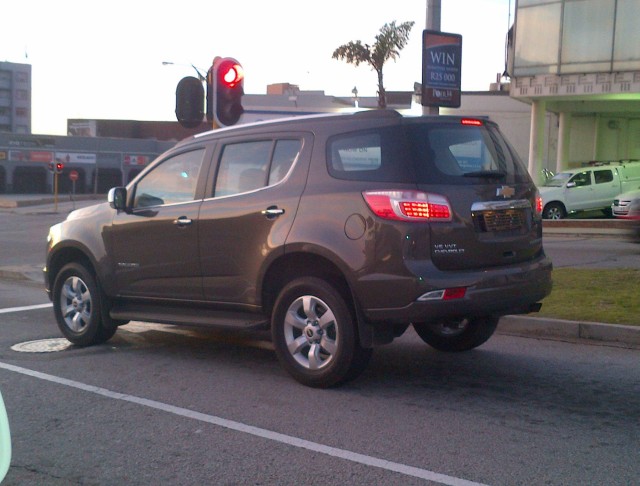 Chevy fan Bin Pascal posted this photograph of the Trailblazer from Port Elizabeth, SA.
We fired the inevitable question to GM's India's President, who was determined to make use of the future opportunities it could have locally.
The 20 lakh rupee SUV segment has more players and variants than ever before. By 2014, we expect the Trailblazer to join the parade having the all-new Ford Endeavour, two Ssangyong SUVs and the new Hyundai Santa Fe.
We have three unrelated developments surrounding this SUV today, so let's lay them down one by one!
Chevrolet Trailblazer to be shown for Europe
Three all-new vehicles make their European debut at the Moscow International Motor Show that begins next week – the Colorado pickup, Trailblazer SUV and Cobalt sedan.
GM describes the Trailblazer as a "haul-anything, go-anywhere" SUV. The seven-seater will be sold, laying stress on the third-row roominess. Unlike the Captiva which is a soft-roader, the Trailblazer has much better off-roading and towing capabilities.
See high quality images of the Chevrolet Trailblazer
Chevrolet Trailblazer testing wears on in Brazil
Testing of the Chevrolet Trailblazer began in Brazil a few weeks ago for a late-2012 launch where it could come with a 3-liter V6 gasoline engine.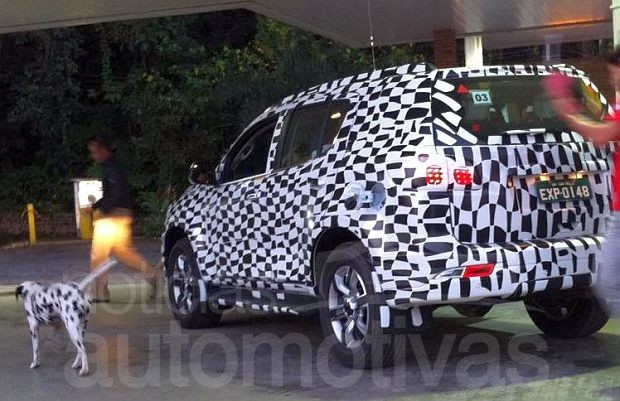 For Asian markets (and likely in Europe), power comes from a 2.8-liter turbodiesel engine that makes 180bhp/470Nm, paired to a 6-speed automatic transmission. The Trailblazer is also presented with a low-spec 2.5-liter diesel plant that develops 150bhp/350Nm and paired to a less expensive 5-speed manual gearbox.
Chevrolet Trailblazer trials begin in South Africa
Our good friend Shaun Malambo from South Africa shared an image posted on the Chevrolet South Africa Facebook page last evening. Chevy fan Osama Bin Pascal posted an image of the Chevrolet Trailblazer testing outside the Port Elizabeth plant. Chevrolet South Africa were quick to respond to his photograph stating "This is an image of the Chevrolet Trailblazer that we will be launching in November this year."
[Source - Facebook.com/chevroletsa, AutosSegredos.com.br, NoticiasAutomotivas.com.br]