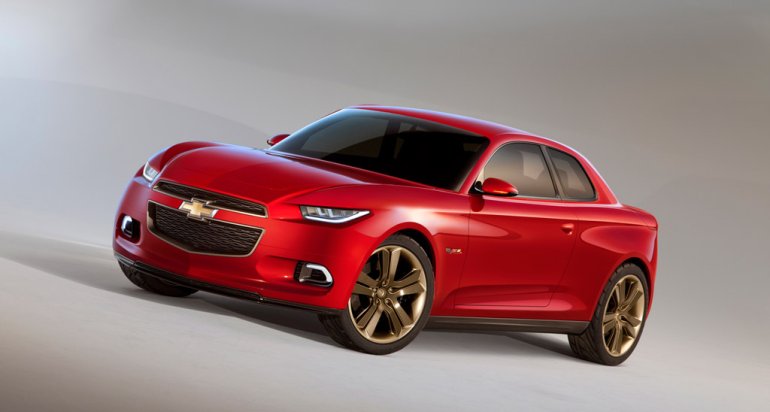 We've featured some of the top exhibits of the Busan Auto Show such as the Rexton W and the 2013 Cruze. Today we're going to shift our attention to two concepts presented by GM Korea at Busan. These may not be all-new, but these point in the direction of the Chevy's future. The next generation Aveo or Beat could be shaped by these models.
Since its the second anniversary of Chevrolet brand in the Korean market, GM celebrated it by unveiling the 2013 Cruze and a new range of concepts called "Youth Concepts."
Youth Concepts - What are they?
As the name suggests, the Youth Concepts are cars that are designed with inputs from young Americans. GM spent the last year collecting data from youth customers in the US, to arrive at customer focused designs. Even at the Geneva Motor Show, hostesses in the stand were collecting data from young people with iPads. GM said that this information would be used for designing future concepts.
Youth Concept 1 - Chevrolet Code 130R
The Code 130R is a 4 seater coupe with a simple profile. It is a heritage inspired design with aggressive front and a flat side profile that calls to mind the BMW 1 Series. It has a stunning metallic red body paint and what more, it possesses matte anodized gold wheels.
The Code 130R has a powertrain consisting of a turbocharged engine tuned to work in sync with eAssist technology which shuts off the engine at stops, recaptures braking energy and smooths torque during acceleration. This, Chevrolet claims, balances turbocharged performance with fuel economy.
Youth Concept 2 - Chevrolet Tru 140S
The Tru 140S is an "affordable yet attractive" exotic 4-seater coupe. This is a front wheel driven and based on same platform as the Cruze and Volt. This concept integrates what is found in most expensive cars like direct injection and a starter-based stop-start technology. It balances internal combustion and electronics to provide high value and improved fuel economy.
Both of these concepts share specifications based on customer inputs such as:
Functionality of a sedan in a performance coupe
Chevrolet MyLink and innovative interior features
A 150 hp 1.4L Turbo Ecotec engine
The Youth Concepts debuted at 2012 Detroit Motor Show and travel across the world to different auto shows, lifestyle events, etc.