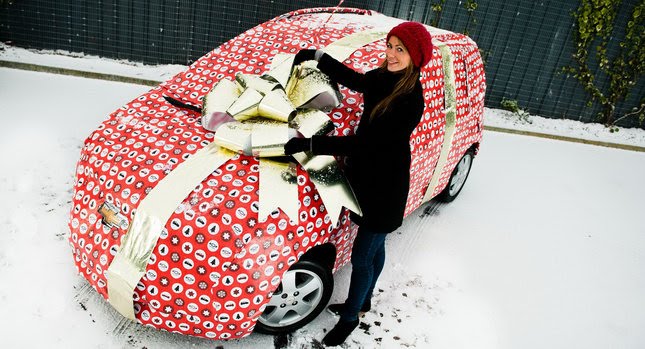 Christmas means Santa Claus. And Santa Claus means gifts.
If you live in Britain and a new Chevrolet Beat is the best present for your loved one, then you don't want to miss out on this.
Chevrolet UK is offering complimentary gift wrapping on the Beat (known as Spark in UK). Chevrolet claims the gift wrapped Spark makes "the opening ritual a bit more fun."
The offer is running as we speak and available to people who book their cars till the 21st of December (today). A group of expert gift wrappers will then take over and use as many as ninety nine rolls of adhesive tape and forty six square meters of festive wrapping paper to prepare it for the "tadaa" moment.
We wonder how many rolls of adhesive tape Chevrolet needs if this offer was available on the Chevrolet Captiva. One could buy a new Spark with that money!
Source - carscoop.blogspot.com