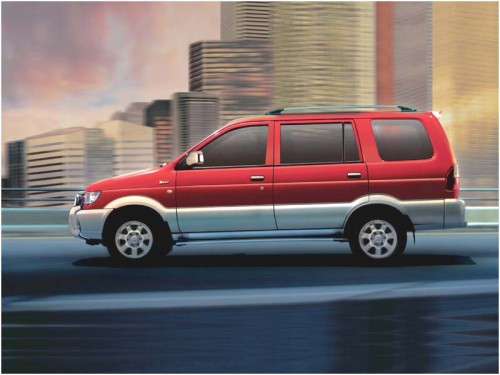 The facelifted Tavera could come from Argentum's production line
Contract manufacturing firm Argentum Motors is back in the news. DNA reports Argentum could manufacture the Chevrolet Tavera and supply components in certain GM models from the ex-Daewoo manufacturing facility in Uttar Pradesh.
GM is looking to source skin panels and gear box of Chevrolet Spark from Argentum. The company is also considering the possibility of allowing Argentum to manufacture the Tavera, which isn't seeing major volumes. This will give GM the flexibility of altering production as per demand.
General Motors India source -
Last year, in March, we had done a detailed costing and given quotations to GM for components manufacturing, but due to recession the deal did not materialise. Now, with the sector coming out of downturn, we have revived discussions with them. Looking at the dismal performance of Tavera" the car company wants to contract manufacture it rather than build it at its own plant.
An official announcement is expected from the company only after February 2010.
Source - DNA Money