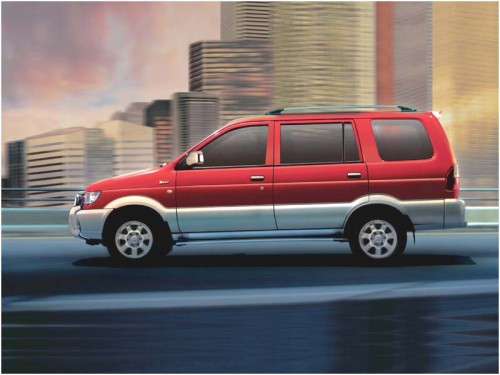 Police Inspector Mrityunjay Hiremath of the ANC, Bandra unit -
Around 10 months ago, our unit had arrested many drug peddlers in Ghatkopar and Borivali in two separate operations. In Ghatkopar, we seized 100 kilograms of cannabis from peddlers and in Borivali 15 kilograms of cannabis were seized from them. In both the cases, vehicles used by the accused were Tavera.
Not good news. The Tavera is not only popular among taxi cab operators in our country.
Apart from this event, during several other raids, police found drug peddlers using the Tavera to transport contraband. Police claim this is so as the Tavera is cheaper than the Sumo and offers more space and convenience to store the banned substances.
Source - Indian Express