GM India has hinted of a makeover for the Chevrolet Spark in India this year. Mr Lowell Paddock, President and Managing Director of GM India replied to our question on the Spark's future at the launch of the Chevrolet Tavera Neo3.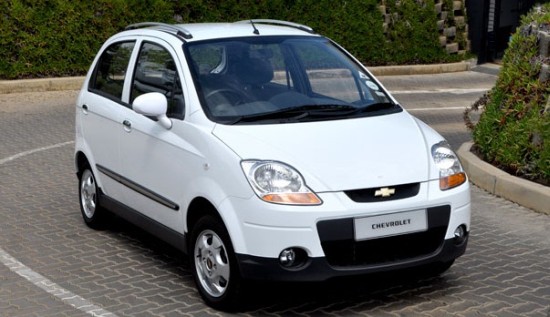 This is the Chevrolet Spark Lite, the South African model that sports a different face
Will the Spark receive a makeover or is it going to be replaced?
I think you should pay attention to our announcements in the second half of the year for more about Spark.
At the Delhi Auto Expo, Mr Vikas Jain, GM India's Sales director, without diving into the details, told us that the Spark needs "a look change".
The Spark has seen changes to its dashboard, interior color and powertrains in the form of new fuel options. But over the years, the looks of the car have not changed. Maruti's 800cc model is undergoing development in India which will replace the 800 and some variants of the Alto. This will put more pressure on the Spark which occupies the same price band.
With the entry of the Hyundai Eon, the Spark's numbers have shown signs of tapering off. Sales of the Chevrolet Beat was rescued by the introduction of the Smartech diesel engine, but for the Spark, there are no such plans. GM India's only hope of turning around the sales of the Spark is now in the hands of the design studio in Bangalore, can they pull off something special? Either that or a completely new model has to be launched retaining the Spark name.