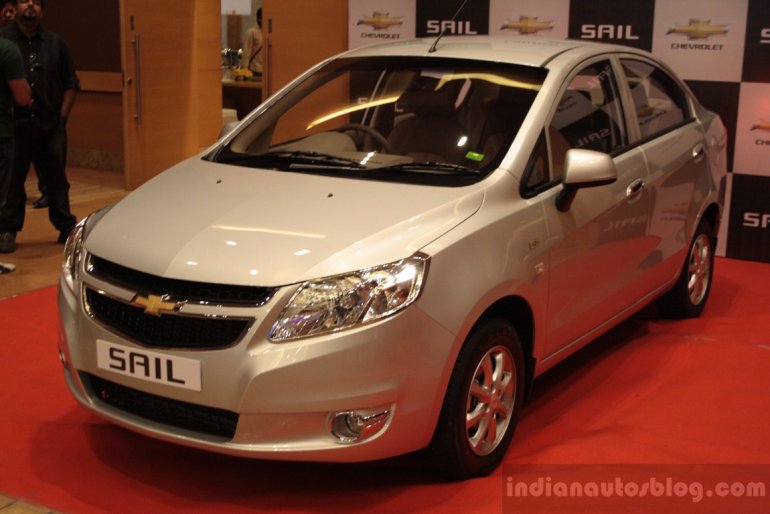 Seems GM India has got it right finally! Barely 3 months since its launch, the Chevrolet Sail notchback has managed to convince a considerable amount of car buyers to write a cheque in its favor.
Speaking on the sidelines of a showroom inauguration in Visakhapatnam, Andhra Pradesh, Mr. Lowell Paddock, president and MD of GM India revealed that the car has garnered 8,000 bookings so far. Yes, the booking number is not soaring up as high as its main rival, the Honda Amaze, but for GM India who has been having a rough patch in the recent years, the response for the Sail sedan is heartening. While the Sail hatchback backfired, the sedan delivered.
The booted version of the Sail outsells the hatchback by almost two folds ever since the former was launched. It is apparent that the VFM quotient of the sedan is better and so is the design. The three year 'Chevrolet Promise' and the famed 1.3 litre Fiat diesel engine are the other party tricks.
Given that the queue for the Amaze is starting to build up, we reckon a considerable portion of the customers would give the Chevy sedan a thought. The space on offer will certainly impress the prospective customers, especially the ones who like to be driven by a chauffeur.
The Chevrolet Sail is not setting anything on fire but it consistently keeps the cash counter ringing, which is what GM India needs at present.
Can the Chevrolet Enjoy MPV too do the same?
[Source: Thehindubusinessline.com]