IndianAutosBlog.com interacted with the senior officials of GM India on the sidelines of Chevrolet Sail U-VA launch in Chennai.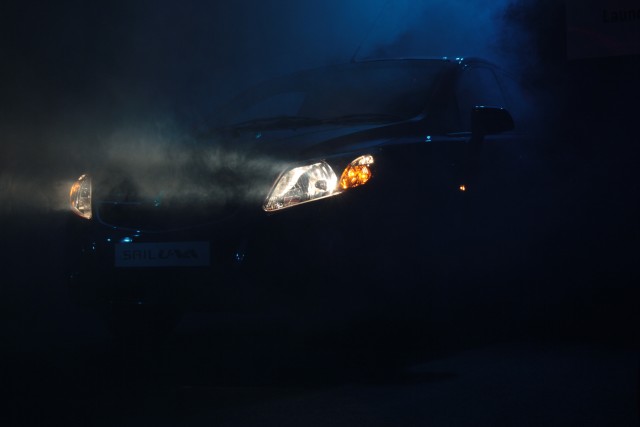 Mr. P. Balendran, Vice President, Corporate affairs at GM India said that he was traveling around the country till the 19th of November to launch the Sail U-VA in every part of India.
He said the Enjoy van and the Sail notchback, as he liked to call it, will be introduced in the first quarter of 2013.
When we asked him about a possible facelift for the Beat that was introduced back in January 2010, he acknowledged that there would be a mid-life refresh, but said the numbers were steady and such an operation was not planned anytime soon.
Mr. Sastry Vempati, Vice President, Program Management of GM India, said that the Sail notchback will be available with both petrol and diesel options right from the time of launch. When queried on the alternative fuel options such as LPG and CNG, he said the focus is on petrol and diesel engines as of now.
The Sail notchback and the Enjoy will share the 1.3 litre diesel engine with the Sail U-VA, most likely in a similar state of tune. GM India has already confirmed the absence of a VGT on the 1.3L engine for the Enjoy but their initial plan of launching it in 2012 is not on course. Mr. Balendran also confirmed that the Sail notchback will not be a sub-four metre vehicle.