Chevrolet of South America have shown the Chevrolet Onix RS Concept at the ongoing Buenos Aires Motor Show. They say that the Onix RS celebrates 85 years of GM's global design and is inspired by the Le Mans racing Corvette C6-R.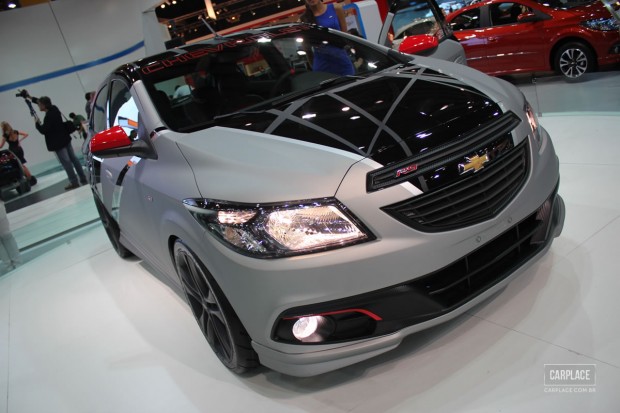 The Onix RS has a unique one-off paint job replicating the lines of the Corvette C6-R. Have a look at all these images and you'll find that the left front wheel of the Onix RS is finished in an orange color while the rest of the wheels are finished in a matte black color.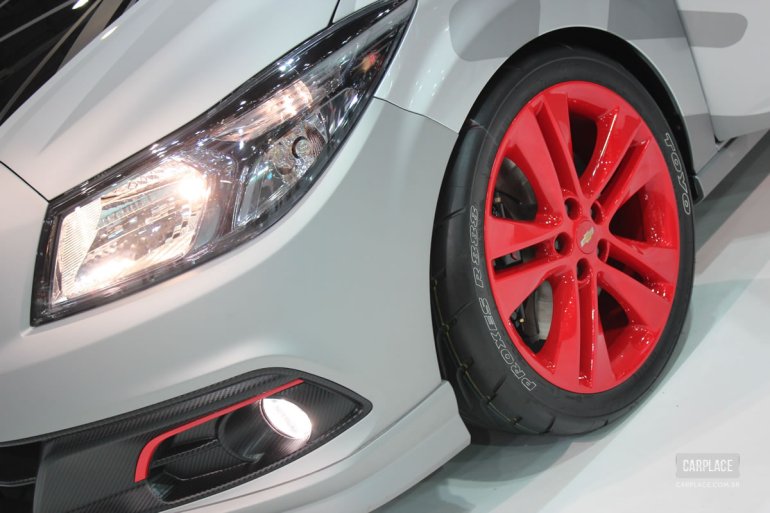 The outside rear view mirrors of the RS are finished in a unique red color. Matte-black paint has been used extensively throughout the rear of the car.
Inside, the cockpit of the Onix RS has a sporty finish to it thanks to the red-black color coordinated seats and door trims. The steering wheel and the gear lever are finished in leather.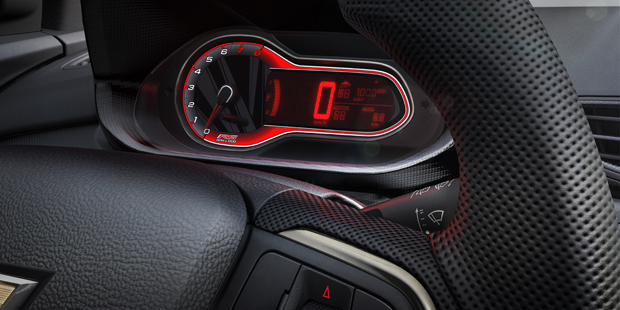 Chevrolet say that the Onix RS was completely designed by their South African Design Team. Chevrolet wants to attract a lot of people to their stall and that has been cited as the main reason for this project.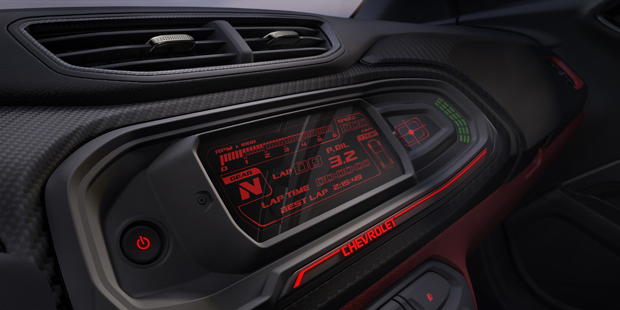 As a result, we don't have any information on the engine or the performance figures of the Onix RS. For now, it is purely an exercise to get a lot of footfalls in the their stalls.
Page 2 has the Image Gallery.

Chevrolet Onix RS Concept Image Gallery
[Source - Car Place Brazil]