With just hours to go before the unveiling of the new Chevrolet Corvette C7 (minutes if you're a Corvette enthusiast), there seems to be a new leaked image floating around the web showing the rear of the car.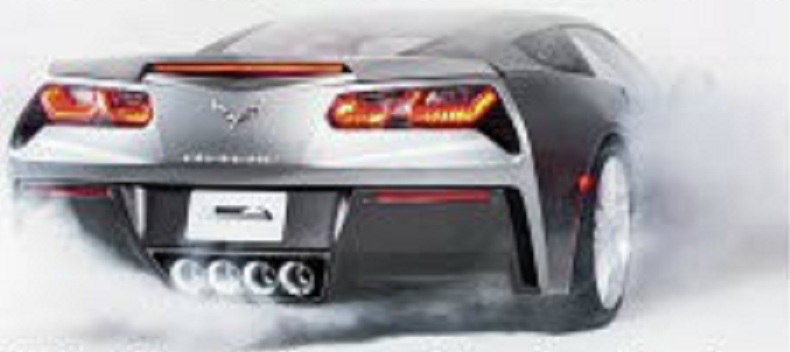 As you can see in this photo, the rear of the Corvette C7 is on the cover of the 'Automobile' magazine.
Jalopnik explains that GM would want every auto magazine to feature the C7 in their cover page for the publicity and as a result the folks at GM would have handed over a few pictures to the humble print media which have very conveniently made their way to the online media first!
The rear of the C7 is unmistakably American and unmistakably Corvette at that. The prominent Corvette logo takes center stage and the tail lights seem to be inspired from the Camaro. Only with a lot more aggressiveness to them which is not a bad thing at all.
The most exciting detail at the rear, in our opinion, is the way the quad-exhausts are neatly stacked side by side, right below the number plate enclosure. It definitely regains our confidence in the 'American Muscle Car Dream'.
We'll soon get a look at the brand new Corvette C7 from its revealing on the Detroit show floor on Monday. GM has also released a teaser video of the manufacturing process of the C7. If you haven't seen it yet, you can view it here.
[Source - forums.corvetteforum.com]