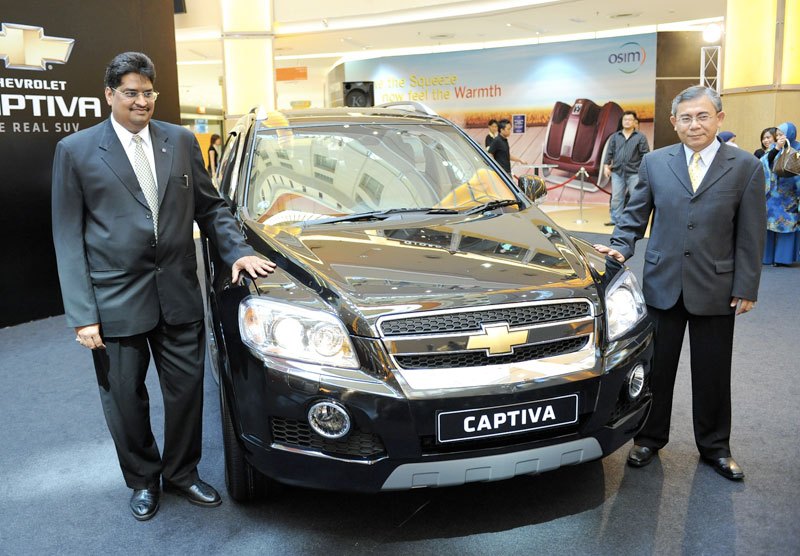 The Chevrolet Captiva, when I last checked, was the best selling SUV in India ahead of its peers CR-V, Endevour and Pajero. In other parts of the world the story isn't very different, like in Malaysia for instance.
To continue its good run in the Malaysian market, General Motors has unveiled a new feature-rich variants of the Captiva to extend the gap to the X-Trail and CR-V.
Several versions of the Chevrolet Captiva 7-seater are on sale in Malaysia but all of them come with either the 2.0-liter turbo diesel that produces 320Nm of torque from 2,000rpm making it easy to drive in the city or the 2.4-liter petrol that is good for 136hp and 220Nm at 2,200rpm. Both engines share relationships with the same 5-speed auto box.
The Diesel Captiva has beige leather upholstery as standard, 8-speaker sound system with MP3, USB and Bluetooth Audio support, ESP stability control with Active Rollover Protection, Hill Descent Control, and Traction Control.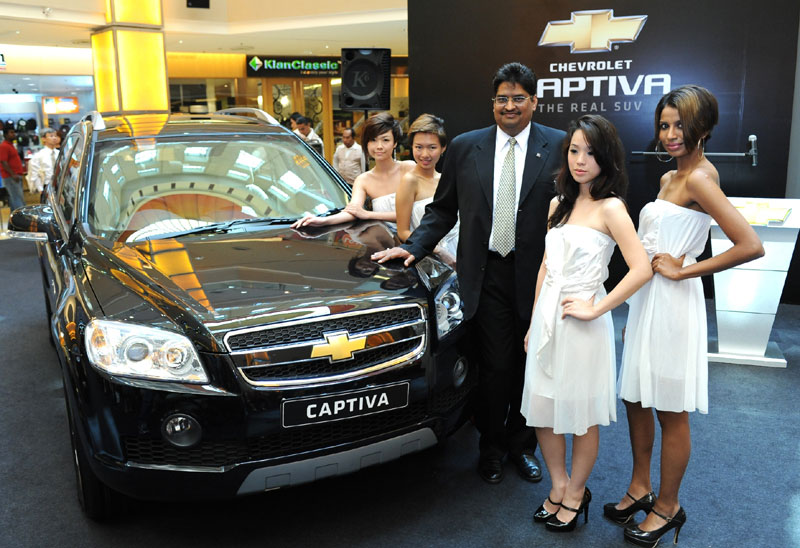 Safety features for all Captiva models include dual front airbags, ABS, disc brakes on all four wheels.
There is also the availability of two accessory packages which you can opt for-
The Captiva Sporty Package gives you Front Bumper Guard, Black Chrome Bezel headlamps, Side Steps, Chrome Wind Deflector and Clear Chrome Rear Lamps.
The Captiva Elegant Package consists of the Molding Package, Black Chrome Bezel Headlamps, Side Steps, Chrome Wind Deflector and Clear Chrome Rear Lamps.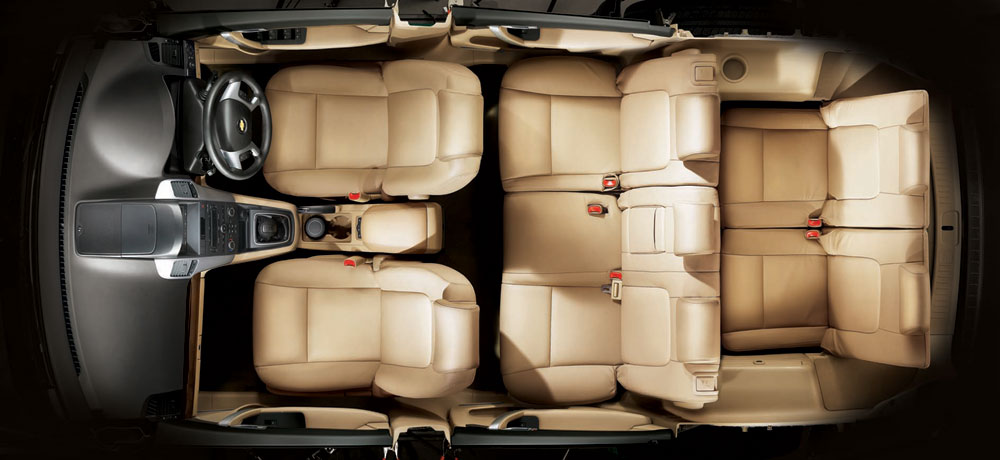 Source - Paul Tan