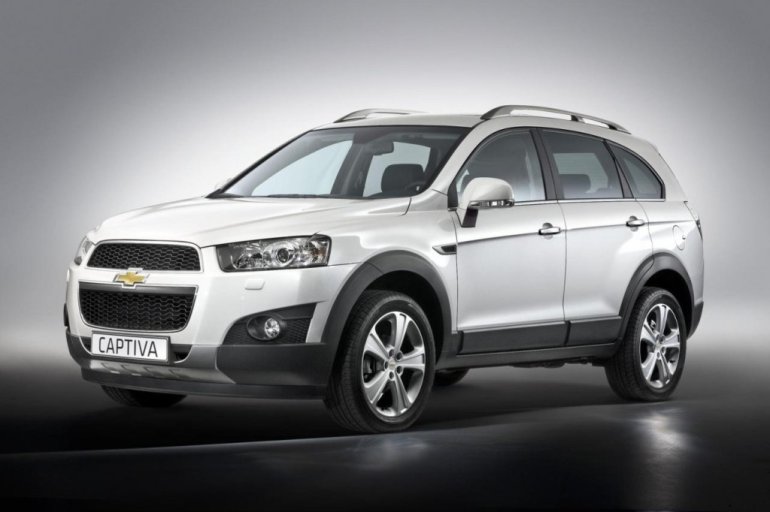 At IAB, we believe in busting rumors that are floating around the market so that the car buyer can make an informed decision.
One such rumor is the speculated facelifted Captiva for the Indian market. The Chevrolet Captiva was launched in India two years back and the sales of this soft roader have started to bottom out at 150 units per month.
At Paris motor show 2010, Chevrolet displayed the 2012 Captiva that would replace the current Captiva in the respective markets. The 2012 Captiva adopted a new front fascia with a range of enhancements to the interior, engines and transmissions. Considering the existing sales were dwindling, the product is a CBU and there is already a new model in the portfolio, it fueled speculation that there is a new Captiva coming this Diwali.
IndianAutosBlog.com caught up with the Director of Sales for GM India Vikas Jain recently and asked him about the new Captiva.
Director of Sales for GM India Vikas Jain to IndianAutosBlog.com -
We have enough demand for the Captiva and we are still not able to meet the current demand. So we will not be launching the facelifted Captiva this year. GM India will completely focus on volumes of 2011. The Captiva segment as such doesn't align with that strategy
GM plans to become a volumes player in India in the coming year. They have launched the Beat Diesel and have an ambitious target of 7,500 units (both petrol and diesel) for each month of the year 2011. Together with the Spark and the U-VA, they want to crack 10,000 units of hatchbacks sold every month.
Furthermore, there are no plans to manufacture the Captiva in India or assemble it. It will continue to remain a CBU.
Anyone disappointed?