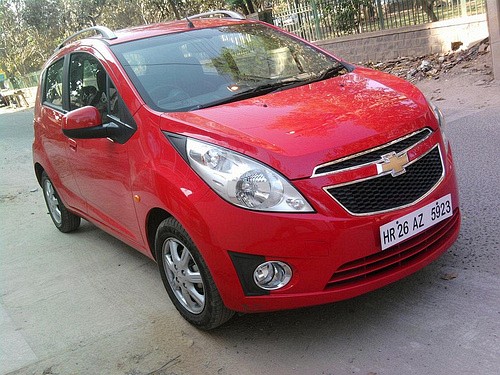 General Motors India has announced that it would be  introducing a new 1.0l diesel engine for the Chevrolet Beat. The diesel Chevrolet Beat would be launched by the first quarter of 2011.
The new engine would be manufactured at its Talegaon facility, which has an annual capacity of 1,60,000 engine units.  The 1.2l petrol engine currently doing its duty in the Chevrolet Beat is also manufactured at this facility.
Ankush Arora, VP (Sales & Marketing), General Motors India
The one-liter diesel engine will be rolled-out from Talegaon early next year for our small car, Beat.
General Motors India has been taken aback by the success of the Ford Figo diesel. That is why GM is readying the frugal diesel Beat hoping to slaughter the Ford Figo and the Maruti Swift. We expect this diesel engine to be a Fiat 1.3l Multijet based 3-cylinder 936cc engine, producing around 57 bhp.
The 1.0-liter diesel engine is going be a very potent weapon in GM India's arsenal as this engine could be possibly used in GM India's future vehicles: the low cost LCV range from GM-SAIC, the Tata Nano rivaling small car and also could be used on the stripped down Chevrolet Spark to rival the Maruti Alto.
The company official also announced that the company would be boosting the monthly production of the Chevrolet Cruze from 600 to 900 units and the Beat from 3300 to 4000 units to meet demands. The Chevrolet Cruze is the existing segment leader in India.
Source: DNA