GM has been developing some kickass innovative products in its research center at Bangalore. The recently launched Beat Diesel (the smallest CRDI diesel engine for passenger car in mass production globally) was one such staggering achievement. Another interesting product was the Beat EV unveiled in June. We have thoroughly covered the car's development since the time it was conceptualized.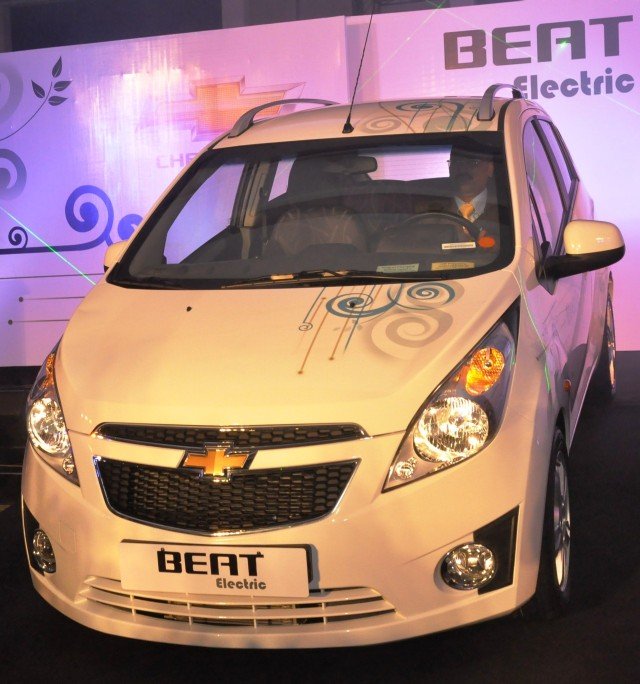 Codenamed as the (BEV), the Beat EV adopts a battery pack from the Chevy Volt. It is a 300 cell lithium-ion battery weighing 270kg and possesses an energy capacity of approximately 20 kWh.
The actual drive to the wheels is delivered by a single speed drive unit and an electric motor producing about 45kW of power.
It has a range of 130 kms under normal driving conditions. However, it takes 8 hours to be charged from a 240V outlet. But the good news is that the Beat's battery pack is liquid cooled so it can operate smoothly between temperatures ranging from -20 degrees to 45 degrees.
Overall, it was a supreme effort from Chevy to give Indian families a practical EV, but sadly it will not be commercialized.
GM India is finally opening up to the reasons for not launching a fully functioning product and the main cause - the infrastructural bottlenecks in India, specifically power.
GM believes that a product like the Beat EV doesn't make sense for India because the existing power supply is itself inadequate to meet the domestic needs. It would be very difficult to get additional power for recharging the car battery. Point to be noted is that Reva (another electric car from India) is popular in the UK but hardly sells in India.
The Beat EV will definitely be sold in the international markets. Considering GM America has officially announced that the Beat will be launched in the US in 2013, there is a very fat chance that the Beat EV will also be launched in US.