The Chevrolet Agile facelift begins retailing in Brazil this month and the car has gone through a facelift program that leaves it with new front and rear fascias, styled to resemble its elder sibling, the Chevrolet Onix.
To draw more attention to the car, especially from the younger crowd, Chevrolet would introduce a launch edition called the Chevrolet Agile Effect in the following weeks.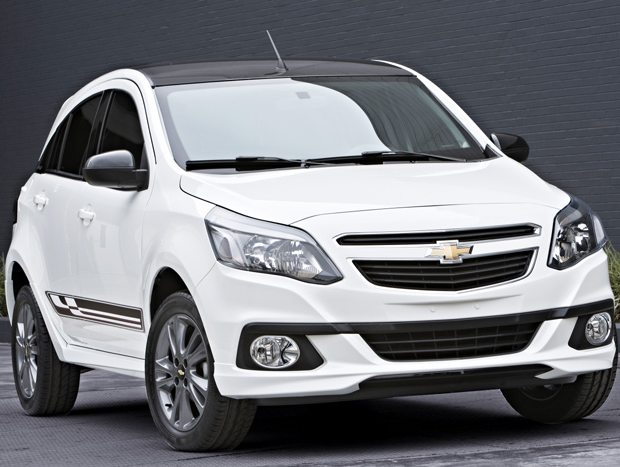 The Agile Effect gets a black contrast roof, front spoiler, a glossy bumper applique, darkened headlamps, black mirror covers, 16-inch alloy wheels, body graphics, side skirts, sport seats, custom floor mats and aluminium door sills.
The updates brought to the 2014 model would be transferred by default. These include a new air conditioning unit, power steering, ABS, dual airbags, cruise control and a trip computer.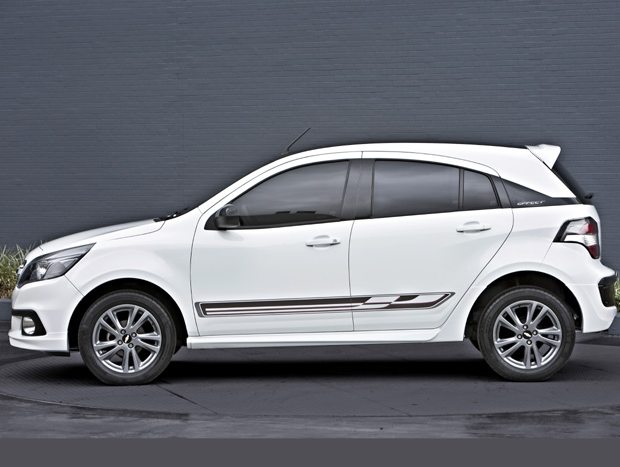 Of course this is only a fast-looking car as the regular variant's 1.4L 8v 102hp motor is retained providing no extra grunt. However the gearbox has been revamped with new parts and gear ratios.
There are no price estimates available for the Effect but what is reported is that the facelift would cost R $ 44,490 (12.54 lakh rupees) when configured with a manual transmission, and $ 47,440 (13.37 lakh rupees) for the R model equipped with an automatic transmission.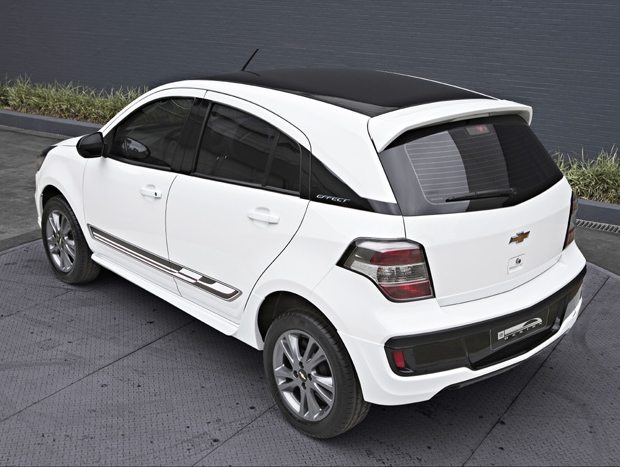 The Agile Effect would be available in white and red body colors, and conceivably produced in limited numbers. Chevrolet Brazil has done a flurry of special editions, having launched them on the Celta, Cobalt and the Spin, all in the past few weeks. As per another report, a Chevrolet Sonic Effect could also be launched before the year closes.