Chery, the Chinese city car maker has just started production of the all new QQ in China. Unlike its past nomenclature (the Chery QQ3, QQ5), the new Chery will simply be called the QQ.
The original QQ started its life as a blatant copy of the Daewoo Matiz (as we Indians know it) and eventually after the demise of the Korean car maker, the Chevrolet Spark came to life. At least for us Indians, not so for China. The very same Matiz albeit with few Chinese design cues, started selling in China from 2000 as the QQ and became one of the best selling cars in Chinese history. The QQ became such a success that Chery made a subsequent sedan called the QQ6.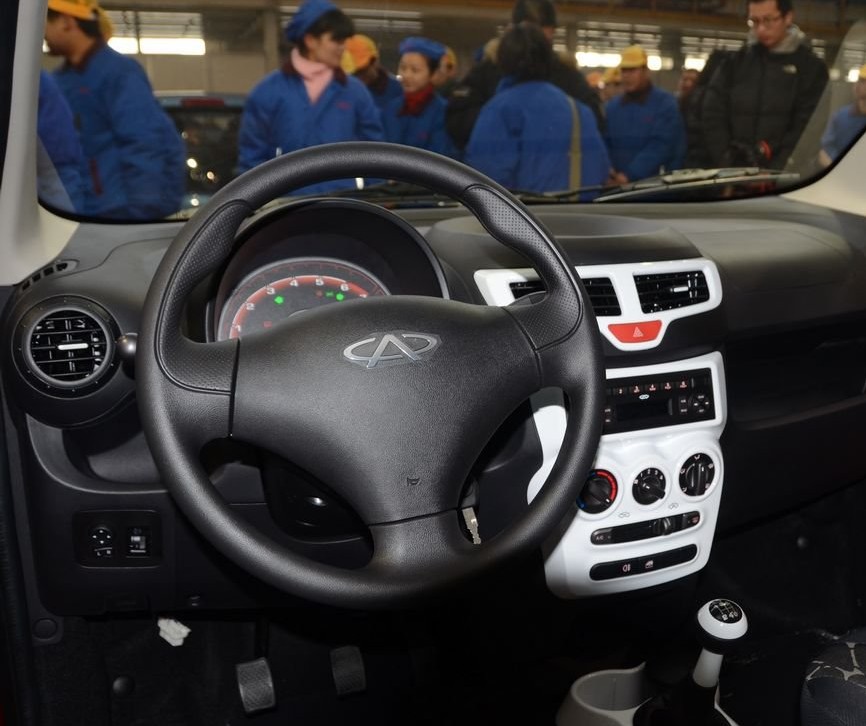 With the start of production of the all new QQ, Chery aims to sell as many as 1,30,000 QQs in 2013 alone. In fact the QQ sold 1,37,267 units in 2011 and that number witnessed a 6% drop to 1,29,220 in 2012 prompting Chery to introduce the new model without further delay.
To increase the sales of the new QQ, Chery says that the car will be highly customizable with over 20 colors on offer just for the interior! The QQ is being launched with a 1.0-liter 4 cylinder for now with 0.8-liter and 1.3-liter engines lined up for the future. A 5-speed manual, a 4-speed automatic and a CVT are expected to be the gearbox choices for the QQ.
The interior of the QQ may look dated and low rent, that is because the QQ is a low cost car. Costing an Indian equivalent of about INR 2.2 lakhs for the base variant, the QQ is a 'preferred' car among first time car buyers in China.
[Source: Carnewschina.com]